Blade servers are hot!
That's a good thing, right?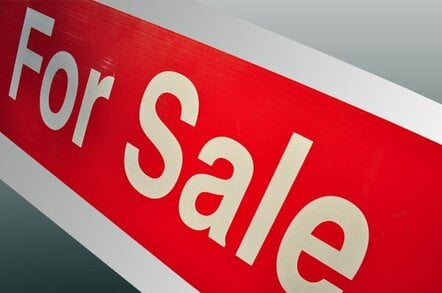 Whitepapers Against a backdrop of awful server revenues and shipments, Blade server sales continue to grow, accounting for 20 per cent of server shipments today, according to the industry body Blade.org.
The blade server is the 'pile 'em high , sell 'em cheap' box du jour for all those penguin-killing data centres popping up across the planet. Customers like them because they burn up less energy and are cheaper to run. There is an attractive commoditised pricing pitch, especially with x86 variants. But does that make a blade a blade a blade? How much difference in TCO (total cost of ownership) is there between the various blade vendors? Is it simply the pricing, or the management software, interconnects and cooling technologies, that really counts?
This in mind, we popped over to the Reg Library for two papers about blade servers, one from Dell and one from APC.
Cooling strategies for ultra-high density racks and blade servers
Too often vendors tout product brochures as whitepapers. Very lazy, very annoying. This is not an accusation one can level at APC, the power management company, which consistently produces top-notch, vendor-neutral content.
This paper, from CTO Neil Rasmussen, maps out what you need to consider when piling up those blades into data center racks. Today's data centers are simply not designed for today's densely packed servers, creating difficult cooling challenges. Rasmussen offers five strategies for deploying ultra-high power racksfor both new and existing data centers.
One interesting and unexpected conclusion is to ignore the physical size of IT equipment and focus on functionality per Watt consumed. Size is not everything - a 1U pizza box server deploying a traditional design consumes much more power than a bigger blade server.
Total cost of ownership of Dell, HP and IBM blade solutions
This white paper by Principled Technologies, a US technology testing outfit, compares three roughly equivalent Xeon blade servers from Dell, HP and IBM. As Dell commissioned the paper, it comes as no surprise - it would not have authorised publication otherwise - that its blade server beats out the rest on TCO at acquisition, one year, three years and five years.
The Dell box consumes less energy, is quicker to set up and out-benchmarks the rivals, according to Principled. It says lower costs for management software and I/O virtualization software contribute "significantly" to Dell's cost savings.
Which is nice for anyone who has bought or is buying some blade servers from Dell. Where the paper scores is in the methodology and parameters it reveals in calculating TCO. This is a good cheat sheet for anyone who needs to make their own TCO calculations for speccing out some blade enclosures. ®
Bootnote
A shout for our upcoming live webcast The state of the x86 server estate on November 26 at 11am GMT. This covers topics raised by Reg readers in our recent server research and is fully interactive. If you can't make it on the day, sign up now and we'll email you when the recorded version is ready.
Sponsored: Minds Mastering Machines - Call for papers now open