Reg hack pursues Street View spymobile
Orwellian black Opel flees from chance encounter in rural Spain
I decided the best plan was to overtake and cut him off at the pass, so to speak, being the best place to park up and snap him as he attempted to cross the provincial line to safety: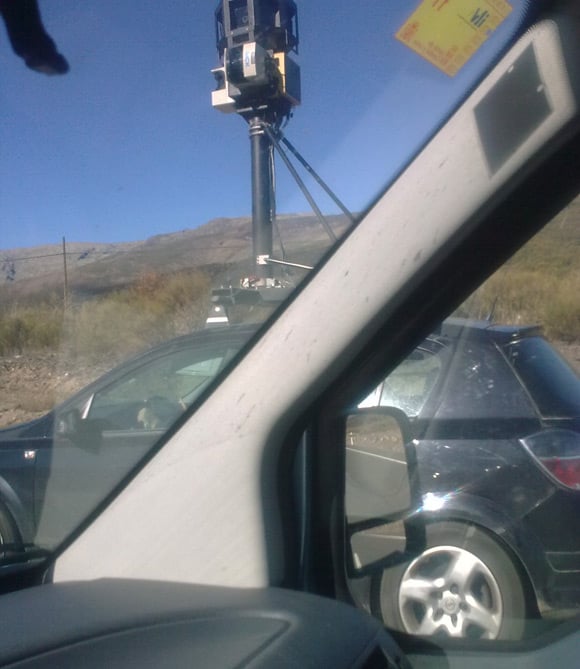 Sadly, he'd clocked me, and no sooner did I get the above last glimpse of him that he did a swift U-turn and disappeared off the main road. There's no doubt that as we speak he's concealed his vehicle in a hay barn somewhere close by and is desperately requesting an emergency airlift before the locals find him and bore him to death moaning about the weather and the lamentable state of local agriculture. I wish him well.
Of course, this latest dramatic sighting has been added to our terrific Google Maps Street View spymobile mashup, along with a few new UK spots for your viewing pleasure. Thanks to all the eagle-eyed contributors who have so far attracted almost one million hits on the map:
View the Map (opens in a new window)
®
Sponsored: Application managers: What's keeping you up at night?