Sony Ericsson S312
Cut-price Cyber-shot?
The S312's battery life is rated by Sony Ericsson as being good for up to eight hours of talk time or 400 hours on standby. We found the 930mAh battery kept the phone going for two days if we were sparing with music playback, but a daily battery boost might be in order if you listen to a lot of music, especially if you do so with Bluetooth A2DP headphones. A slightly different take on battery life, the phone managed to play music from a full charge for seven and a quarter hours.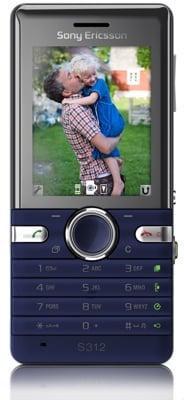 Not short of competition
Sony Ericsson hasn't primed the S312 with much memory. The official specs say the handset has 15MB, and fresh out of the box ours had 14.4MB free.
Investment in a Memory Stick Micro card is imperative if you want to have a decent amount of music on board or and to take photos indiscriminately. Call quality was fine. We had no problems making calls and could hear the folk at the other end of the line loud and clear.
There is a fair range of other software on board that we've not mentioned in detail. Track ID, sound recording, a trio of games - Nitro Street Racing, Guitar Rock Tour and Sudoku - a single alarm, calendar, tasks manager, timer, stopwatch, calculator and a unit converter. In short, no shortage of regular-use features.
Verdict
If you want a low-cost PAYG phone, the Sony Ericsson S312 isn't bad. But there are plenty of alternatives to choose from, and there's nothing that makes this one stand out from the crowd. ®
More Phone Reviews...

LG Chocolate
BL40

Samsung
Tocco
Lite

LG GD910

Sony Ericsson
C903

Sony Ericsson S312
Not actually a bad phone, simply one you'd be hard pressed to spot in a crowd.
Price:
£100 (Sim free) RRP