Sony Ericsson S312
Cut-price Cyber-shot?
The numberpad is ribbed, presumably to help you hit the keys accurately. We certainly had no trouble hitting they keys we were after, but the larger-fingered may find the pad a tad cramped.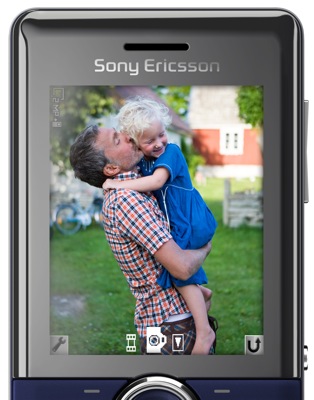 The display is small - and bordered with a mirror-like bezel
The screen is obviously a place where Sony Ericsson has cut costs. It lies in a chrome-like frame that takes up half the handset's height and doubles up as a mirror for those that like to preen.
At 2in and 176 x 220 in size, its fine for viewing incoming and outgoing texts, but long emails are a chore to read and browsing the web an agony. Sony Ericsson has nonetheless equipped the S312 with Openwave as the default browser but even if you can cope with the tiny screen, the phone's dual-band GSM/GPRS/Edge connectivity makes for slow surfing.
If you delve into the Organiser folder and then the Applications folder, you'll find Opera Mini. It's a better browser than OpenWave, but doesn't really compensate for the S312's deficiencies in the mobile web front.
Sony Ericsson's standard proprietary headset connector really drags its handsets down. Sticking out of the side of handsets it makes the good lookers seem like they've grown a canker. Here, as elsewhere, it's a pocket-snagging protrusion that Sony Ericsson needs to banish from all its handsets ASAP.
Our review sample didn't come with a headset so we can't comment on its sound quality. We can say the loudspeaker is indeed loud but also very tinny and will be sure to annoy the elderly on public transport. The equaliser offers raised bass and treble levels as well as all the standard EQ pre-sets - including the intriguing "Old Time" - all of which had a discernible effect through the loudspeaker. You can fiddle with the EQ settings manually too. There's also a stereo widening setting for those of you blessed with a headset.

Please get rid of your proprietary connector, Sony Ericsson
The FM radio has 19 presets and RDS but won't autotune so you have to save stations manually when you find ones you like.