Sony Ericsson S312
Cut-price Cyber-shot?
The same goes for the video shooting key which sits next to the camera button on the right edge of the phone. It only works when you are viewing the S312's main screen. Video is shot at 176 x 144, is blurry and the digital zoom motion is jerky whether you view the resulting video on the phone or on a PC.

There's a separate key for the video app
As to the quality of still shots from the 2Mp camera, it's mixed. Outdoors, when there is a lot of vivid colour to be snapped, the camera does reasonably well. The yellow flowers are good for colour reproduction. On the other hand, shooting landscapes and wide-view scenes produces weaker colour reproduction was not so hot, though detailing was quite good.
Indoors, with the camera's settings as default and without using the flash - to replicate quick point-and-snap type shots - the camera did well though not surprisingly images got worse as ambient light degraded. The flash will only be of benefit for close-up shooting in such conditions. And there's a little bit of shutter lag so you need to hold steady as you shoot.
Photos can be shared online by choosing 'Blog this' from the camera software or from the camera album app. The album has some tools for improving shots, including Photo Fix which adjusts the light balance and contrast. We found they were quite effective but not reason not to have to better camera hardware to begin with.
You can use the camera light as a torch, but the application is hidden away in the Organiser folder so it takes a few button presses to get to it. It's actually easier to go to the camera app or enter video mode and hit the shortcut on the hash key.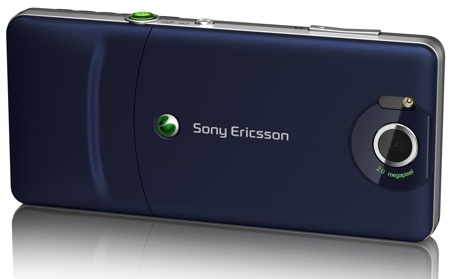 The camera's flash also works as a torch
This is a nice phone to handle. It's a pocket friendly 100 x 46 x 12.5mm, and weighs only 80g. But the build materials are plastic throughout and on our grey/silver model, the paint job looked cheap.