Virgin America dumps servers, flies for the clouds
Open-source payload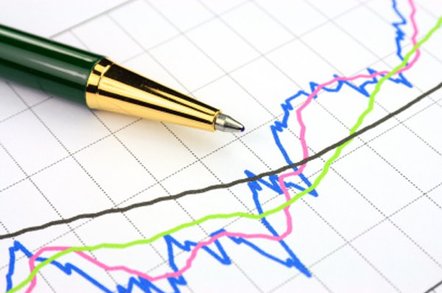 For a start-up, Virgin America is acting pretty big these days.
In the spring of 2007, the low-price airline wasn't even flying. It was still struggling for US regulatory clearance. But suddenly, Washington DC gave it the green light, and on August 8 that year, Virgin's first commercial flight took off from its base at San Francisco International Airport.
Between that spring and summer, Virgin's IT staff of seven scrambled to set up the infrastructure: running cables, installing operating systems on PCs, building a data-center, a reliable web site and middleware, email, business, reservation, and flight systems.
The upshot? A brand, spanking new carrier, a humming data center, and a website responsible for more than 70 per cent of Virgin's multi-million-dollar business that it calls the "crown jewels." The set-up underpins an airline that's grown rapidly from just three US cities with seven flights a day to more than 100 daily flights serving 13 cities.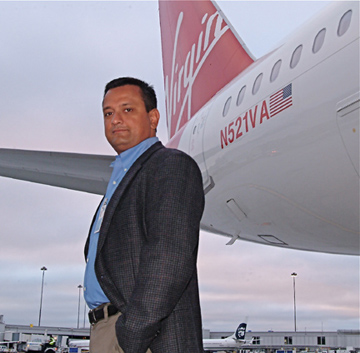 Simhambhatla: departing from Virgin America's recent past
The good and the bad is that just over two and a half years down the runway, the start-up is acting more like the airlines it competes with - decades-old carriers that are several times bigger but also burdened by bloated IT infrastructures that make it so difficult to respond to changing needs.
But under Virgin's recently appointed new chief information office Ravi Simhambhatla, the man who installed all those virgin systems in 2007, the airline has taking steps to avoid this sort of future. He's starting with a bout of server consolidation.
The goal is a streamlined data center that will kick out its nearly brand-new 100 data center servers and double down on server blades. Virgin under Simhambhatla also plans to tap cloud computing, so it's got tons more compute and storage - only not on his premises.
Furthermore, Simhambhatla has re-organizing Virgin's now expanded IT team of 30 to act less like a bunch of people in start-up mode and more like a mature operation that plans ahead.
Simhambhatla, who was named Virgin CIO this summer in recognition for his early set-up work, told The Reg that even though Virgin is new, the logic driving the change is simple: to keep the costs of IT down and to let the individuals in IT find new ways of serving Virgin's customers, through things like mobile check in on the iPhone.
"Because we are such a tech heavy company, we have to keep our eyes on the ball," Simhambhatla said. "We are consciously pushing ourselves to implement technologies that bring value our guests. That's the biggest challenge because the entire landscape is changing."
Pilots to fly without wires
Illustrating the kind of thinking Virgin expect and encourages, is the fact Virgin swapped the standard mountainous volume of paper-based flight documents and navigation charts that airline pilots typically haul about in a brief case on wheels through airports for an electronic system that uses a Windows-based tablet and has information uploaded via a USB. The idea was to consolidate essential flight information and make it easier to access.
The next step, in early 2010, is to let pilots download all that data via wireless - right to the point where they leave the airport, at the gate. Also added will be information on weather conditions and ground speed. The idea is to ensure pilots get all the latest data on flying conditions. Other airlines' pilots will still be lugging about dated charts and graphs in 2010.
"Our company doesn't need just another IT team, the more and more we get entrenched in the world way of doing things the less and less room we will make for ourselves to be innovative."
Simhambhatla joined Virgin in March 2006 before the carrier's first flight and was given a mandate: set up all the IT systems and be ready to fly in just four-months' time.
Sponsored: Minds Mastering Machines - Call for papers now open