Nokia 6303 Classic
A no-frills phone just for talking on? Surely not?
The same goes for Opera Mini. You can find this in the Collections folder - along with a Flickr app, Ovi, a unit converter, a world clock and Windows Live Messenger - which is itself in the Applications folder. You can also get to it from the main screen by hitting the right soft-menu key, which brings up a 'Go To' list of shortcuts. Choose Web from the main menu, and you'll get Nokia's rather less wonderful browser. Oh dear.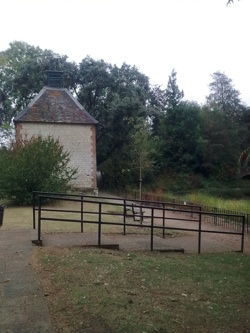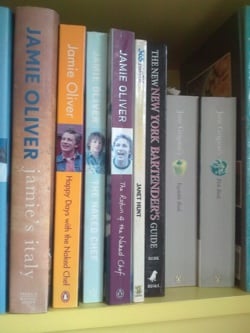 Pics are fine for emails and MMS, but are slow to take and lack contrast
Either way, Web browsing is a bit slow, thanks to the aforementioned absence of 3G, and not very satisfactory on the small screen.
The 3.2Mp camera similarly suffers from not having its application near at hand - or a dedicated button, for that matter. You can put a link on the Go To menu which makes getting to the camera a bit faster than heading for the Menu and then the Media folder. Snapping a shot involves pushing the navpad to get the autofocus to kick in, then releasing the control to take the shot. Don't move the camera during this operation or you'll end up with a very fuzzy photo.
Many of our test outdoor shots were taken in dull, grey lighting conditions and the camera struggled. The sample shot is a case in point - no sky is ever that white. The camera took ages to process shots, and we found a wait of several seconds was not uncommon. Obviously, that makes taking a run of candid shots a bit of a challenge.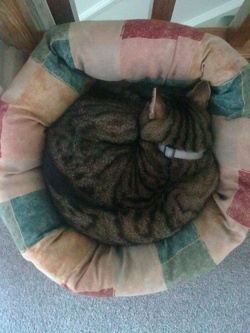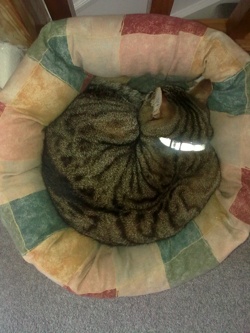 With out flash (left) and with
The twin-LED flash sounds like a plus point on paper, but as usual it only really has any use if you are close to your subject. Even then the benefit is marginal. Two attempts at the same subject with and without the flash show the unlit pictures is grainy but fairly bright, while the shot with the flash is sharper. But neither are particularly satisfactory.
If the 6303 is never going to take a high quality picture, at least its call quality isn't a problem, and its battery life a positive plus. We've already noted good music playback time from the 1050mAh battery. Nokia claims seven hours' talk time or 450 hours on standby. With little to push it very hard a full battery kept going for us for four days before needing a charge. We didn't play a lot of music or do much browsing during that time, but then this isn't the kind of phone you buy if you're particularly keen on either of these activities.
Verdict
The Nokia 6303 Classic is no smartphone, but good battery life and a solid build make it a contender for anyone on a budget, or simply in search of a phone for talking to people with. ®
More Phone Reviews...

LG Chocolate
BL40

Samsung
Tocco
Lite

LG GD910

Sony Ericsson
C903

Nokia 6303 Classic
Good battery life and a solid build make a decent phone for conversationalists.