Ericsson designs gadgets of 2020
Spider PCs, high-tech sofas and shopping thermometers
Eleven years from now we will be embedded with GPS chips at birth, drive flying cars and struggle to remember what was so great about the iPhone – right? Sort of, according to Ericsson, which has forecast which gadgets will be making headlines in 2020.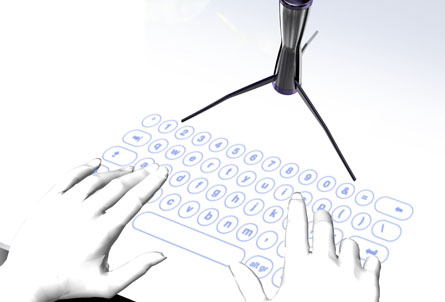 Ericsson's Spider Computer is part PC and part phone
One such headline-grabbing gadget is Spider Computer, a "highly mobile yet ultra powerful computer and mobile phone" combining usability and portability into one... er... three-legged arachnid.
Ericsson recently displayed a prototype Spider at a tech fair in Taiwan. Although it looked more like a mushroom than a spider, the gadget used a laser to shine a virtual keyboard onto a desktop and pico projector to beam a heads-up display onto a nearby wall.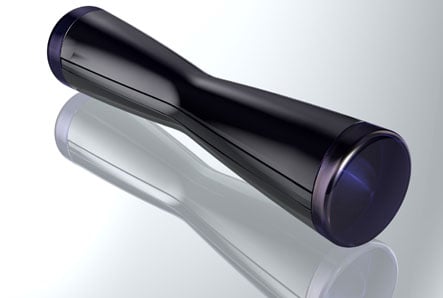 Fold its legs in to make a call
Come 2020, Spider could also be set-up to spin itself onto the World Wide Web. Users may even be able to make calls on Spider by folding up its three legs.
Among Ericsson's other 2020 gadget line-up is Communication Sofa, a hi-tech seat "embedded with useful technology".
For example, the sofa would feature communication technologies, computing capabilities and gaming functions. It could also help you enhance your social networking experience through emotional interaction, Ericsson added.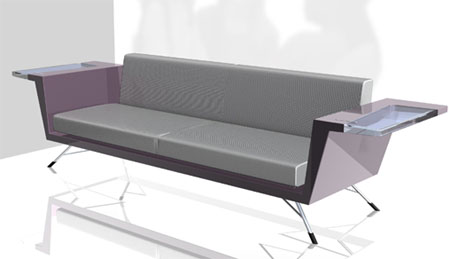 Communication Sofa means we'll still slob on sofas come 2020
The sofa will have integrated sensors to detect if you've dozed off, at which point the sofa would dim the lights and adjust the room temperature. Perhaps it will even throw a blanket over you?
Eco Controller may look like a doctor's thermometer, but it's actually an "eco-value" gadget designed to help you make informed purchases.
While browsing the shops, simply scan an item's barcode using Eco Controller and it will provide you with data about the item's "cultivation methods, transport factors", packaging details and – most importantly – tell you whether the supplier's offering a fair deal.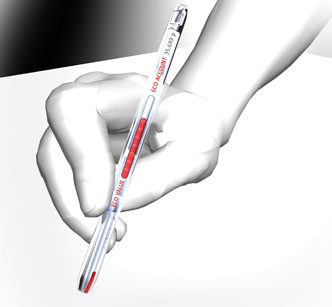 Eco Controller helps you make informed purchases
Check out Ericsson's 2020 website to discover some of the firm's other ideas for futuristic gadgets. ®
Sponsored: Minds Mastering Machines - Call for papers now open