Sony recalls 69,000 AC adaptors
Electric shock risk
Sony has asked more than 69,000 owners of some of its all-in-one desktop Vaio PCs to return the machines' AC adaptors in order to avoid the risk of electric shock.
The China-made adaptor, the VGP-AC19V17, is a 19.5V unit and was supplied with the VGC-LT and VGC-JS2 Vaios. These machines - plus a couple of Vaio laptop dock units, the VGP-PRBX1 and VGP-PRFE1 - were sold between September 2005 and October 2009.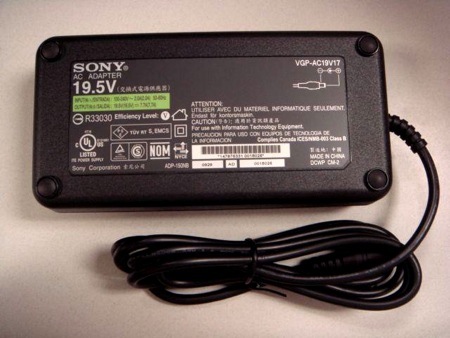 Sony's VGP-AC19V17: shock hazard
Insulation within the adaptor may break, Sony said, exposing wiring and, in turn, making it possible for the user to touch live current.
Sony's alert went out to US consumers this week. Sony's UK support site refers to the recall on the pages of models affected. Around 69,000 systems are affected in the States, but it's not known how many units are affected here.
Sony's website has a page here that helps you identify whether your adaptor is at fault. UK consumers should go here. ®
COMMENTS
You get lots of extras with Sony
Having brought us the exiting prospects of cooked gonads Sony have now added spark interest to liven up your day.
Way to go man! Let's see some more.
Why do I envision
a BOFH shopping spree coming up?
touch live current
Nice turn of phrase that... I would have opted for electrocuted but I guess that sounds serious...
flames because this time its not...