Consoles & Gadgets Rapid Fire
Cheating death – are you game?
Review One of the problems with being a newcomer to any multiplayer combat gaming platform is that, up against experienced sharp shooters, you probably won't survive for long. You really do get to learn the hard way. Although technically outlawed – offending the gaming community's sense of fair play – a modified controller with rapid-fire functionality may well save the day for those whose profile is, literally, in terminal decline.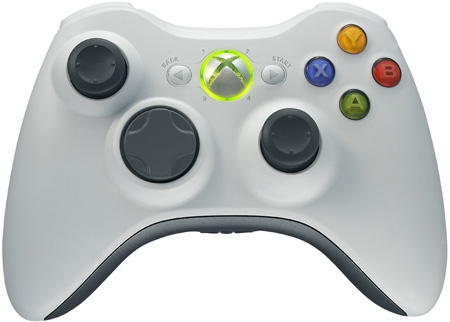 A CoD5 life enhancer? Consoles and Gadgets' Rapid Fire Xbox 360 controller
One such device is the Consoles and Gadgets Rapid Fire Xbox 360 wireless controller. It boasts seven modes to accommodate various Xbox LIVE titles and different game genres. These include modes for Halo 3, Call of Duty 4 and two general-purpose burst fire options. Designed with CoD5, World at War gamers in mind, this title gets special treatment with three modes for different rates of fire. Although the modes are labelled specifically for each game, most games will receive some level of compatibility with the modded features. Gears of War 2 fans, you are denied! Read it and weep.
With no physical modifications visible from the outside, the only way to tell it apart from a regular Xbox 360 controller is that when the chip is turned on, two diagonal lights illuminate rather than one and the fourth player light is always on and flashes to indicate the modes. The initial feeling when you first wield the Rapid Fire controller is power, and a slight inkling of mischievous guilt. Yes, you can shoot single-fire weapons close to the rate of an RP90 and yes, you can get away with it in matchmaking, but for how long?
After a few hours that rush of power begins to subside. There are a few drawbacks with using the Rapid Fire controller. For instance, when the mod is switched on and you are using CoD5 super fast mode whilst playing CoD5, any automatic weapon you use will have it's rate of fire staggered very slightly, worsening the effects. This becomes more apparent in CoD4 and Halo 3 and wouldn't be a problem if you could switch between modes selectively and instantaneously, but you can't.
If you leave the mod chip turned on, you cannot use any weapon (or vehicle) that requires you to hold the triggers – such as Halo 3's Spartan Laser or any vehicle with an accelerator – without going through the tedious mod deactivation process. Consoles and Gadgets says it is considering a standby function for future controllers. Indeed, this would solve these problems, making the Rapid Fire less of a novelty item and more of a workaday controller.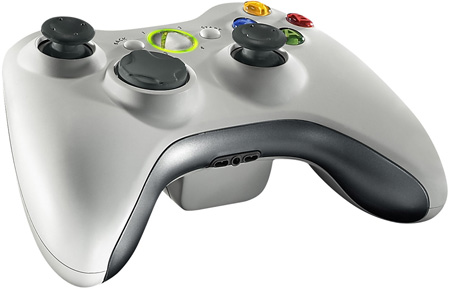 No physical modifications, just a few LEDs indicate mod chip activity
After 5-6 hours of Xbox Live game play on CoD5 our profile was capped, due to complaints by other members of the Xbox Live community. Thus the rate of fire was drastically reduced, which rendered the controller useless for the rest of the day.
Sponsored: Minds Mastering Machines - Call for papers now open