Motorola fesses up to Droid
Android 2.0 smartphone coming Q4 '09
Motorola has finally confirmed the existence of Droid – the first smartphone set to come with Android 2.0 pre-installed.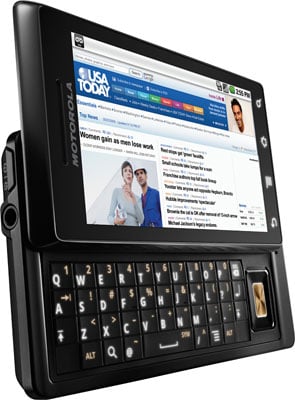 Motorola's Android 2.0-based Droid: out during by year's end
Droid will ship before the end of the year, Motorola said, although the firm hasn't yet confirmed which locations that date will apply to. So we'll keep our fingers crossed for a pre-Christmas launch in Blighty.
The smartphone is "powered by Android 2.0", Motorola added, and will provide "high-speed web", "voice-activated search" and "a super large touchscreen".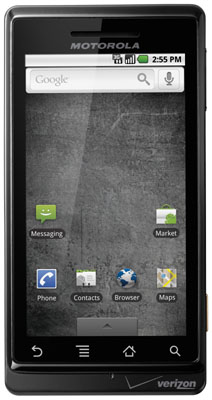 Voice-activated search, anyone?
The 60 x 115 x 13mm phone is also "the thinnest full Qwerty slider available", Motorola added.
Some Droid features worth mentioning include the smartphone's Flash 10 capability, support for 802.11b/g Wi-Fi, Assisted GPS and its 5Mp camera – which stores pictures on Micro SD memory cards.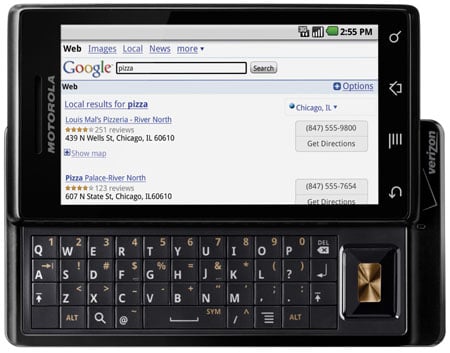 Droid's 5Mp camera is pretty average for a smartphone
Further information about Motorola's Droid smartphone is available online now. ®
COMMENTS
The phone to get me away from WinMo?
Reviews look good and a phone with a proper keyboard that is only as thick as my Omnia will be great. As long as I can get turn by turn nav, A2DP streaming and tethering it will be perfect. I have not look at andriod yet as all the phones have been a bit average in the features dept up till now, will start doing some more reasearch on it now for sure though. When will T-mobile be releasing it?
End of the year...?
It's available on 6th Nov for Verizon customers in the US.