Super Micro serves up not-bad quarter
Going Dutch for system growth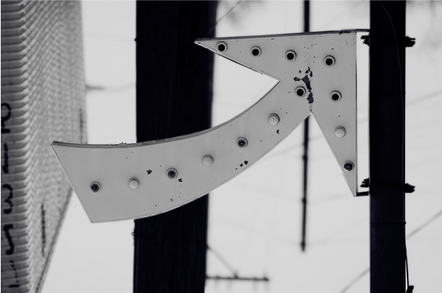 Server and motherboard maker Super Micro is feeling pretty good about its place in the struggling server market, and it continues to see sales rebound as 2009 rolls on. However, profits are a problem still, but the trends are encouraging, according to the company's top brass.
In the first quarter of fiscal 2010 ended in September, Super Micro posted a 3.1 per cent growth in revenue, to $148.5m, and sales rose by 20.3 percent from the prior quarter, when the company booked $123m in sales.
In terms of profits, Super Micro was able to bring $3.9m to the bottom line, and that was after taking a $1.1m reserve relating to a lawsuit by Digitechnic in the Paris Court of Appeals. That represented a 63.8 per cent increase over Q4 of fiscal 2009, which obviously please Super Micro, but net income was 46.1 per cent down year-on-year.
"We again outpaced the industry and grew market share," said Charles Liang, president and chief executive officer at Super Micro, said in a conference call with Wall Street analysts going over the numbers. "We feel that we have established our upward trend and we will extend this in the coming quarters."
Liang said that Super Micro was shipping the strongest lineup of boards and servers in the company's history and that it was first to market supporting Intel's Nehalem EP Xeon processors (which came out in March) and Advanced Micro Devices' Istanbul Opterons (which were introduced in June) among its motherboard and server peers.
Howard Hideshima, the company's chief financial officer, said that Super Micro has been feeling the economy loosening up since March, concurrent with the launch of the Nehalems, and that the revenue increase over the past two quarters can be attributed to both product transitions as well as a general improvement in the global economy. Server sales, however, slumped at the company during the quarter, according to Hideshima, accounting for $51.2m in sales and 37,000 unit shipments.</p.
This time last year, Super Micro's average selling price for a server was around $1,400, but in Q1 of fiscal 2010, ASPs are down around $1,300, the same as they were a quarter ago. Welcome to the new normal, where you have to make it up in volume. Hideshima said that 68.1 per cent of Super Micro's sales went through its distribution and reseller channels, and that 7.3 per cent came from big Internet service provider and data center customers who get their gear directly from the company.
Subsystems and components (mostly motherboards) accounted for the remaining $97.3m in sales, and Hideshima said that the company shipped over 655,000 units.
About 3 per cent of Super Micro's sales came from the United States in the quarter, and Liang said that the company is opening a distribution center in the Netherlands that will allow it to more quickly - and more profitably - sell into the European server channel and directly to larger customers. While Europe is not known for being a low-cost place to do manufacturing, Liang explained that when Super Micro ships servers into Europe, it assembles most of the components in its factory in San Jose and then ships the product by air where the final tweaking is done.
This air freight costs an average of $80 on a product that only sells for $1,300. Now, Super Micro can deliver parts to its Netherlands factory and fulfill European orders from there. (Super Micro's freight carrier is probably none to happy to hear about this).
Liang also said that Super Micro would be keeping the heat on the tier one server makers, and he previewed some upcoming products. The company is getting ready to launch a Twin Blade product, which will sport 20 or 28 dual-socket server nodes in a 7U blade chassis and come with 40 Gb/sec InfiniBand or 10 Gigabit Ethernet switches.
The company is also looking to put out a new lineup of 1U and 2U rack servers, which will have 18 memory slots, use 94 per cent efficient power supplies, have graphics co-processor options and more I/O capacity than current SuperServers. The company is also jazzed about getting servers based on Intel's forthcoming eight-core "Beckton" Nehalem EX processors into the field in its four-socket boxes and will have Nehalem EX machines based on Intel's Boxboro chipset in both 1U and 4U rack models.
It is very likely that Intel will launch the Nehalem EX chips either just before or during the SuperComputing 09 trade show in Portland, Oregon, which runs from November 14 through 20. All Intel has said to date is that Nehalem EX will ship to OEM partners before the end of the year.
Looking ahead, Super Micro expects that sales in its second quarter ended in December will come in at between $155m and 165m and that non-GAAP earnings per share will be in the range of 15 to 18 cents; 11 cents came to the bottom line in the quarter just ended.
Super Micro ended the quarter with $74m in cash and equivalents. The company's shares hit a 52-week high at a penny under $9 as the market opened this morning, but a little profit taking ensued. Still, Super Micro has a market capitalization of $293.1m as El Reg goes to press, and that is more than double from a year ago when the global economy went on the rocks. ®
Sponsored: Minds Mastering Machines - Call for papers now open