AMD ATI Radeon HD 5770 and 5750 DirectX 11 GPUs
DX11 gaming on the cheap?
On the face of it, this is an unfair fight as we are comparing brand new AMD technology with Nvidia's previous-generation offering. But Windows 7 has been launched so the new age of DirectX 11 is here. Alas, Nvidia doesn't have its DX11 chip ready and, as far as we can see, it won't be here until Q1 or possibly Q2 2010.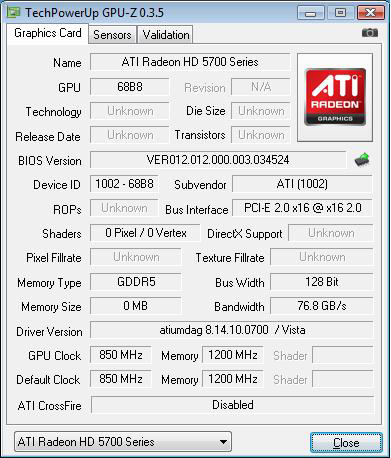 There's another way to look at the 5770 and that's as a direct replacement for the 40nm DX10.1 Radeon HD 4890. Both chips have 800 shaders, a core speed of 850MHz and connect to 1GB of GDDR 5. The introduction of the 5770 has driven the price of the 4890 down from £229 at launch to a mere £150 today which means that it's only £20 more expensive than the 40nm 5770.
In appearance, the 5770 looks very similar to the 5850 and 5870, and has two DVI outputs, one HDMI and one DisplayPort on the dual-slot bracket. It's slightly shorter - 215mm to the 5850's 240mm length. The shroud over the cooler is present and correct and the single PCI Express power connector continues to be tucked in one of the intakes for the shroud.
The 5750 is shorter still - 180mm - and the cooler is very basic, looking much like the sort of thing we have seen on previous budget graphics cards. You still get dual DVI, one HDMI and one DisplayPort.
The power rating of the new mid-range cards is impressively low. At idle, the 5770 draws 18W which rises to 108W under load. The figures for the 5750 are 16W and 86W, respectively.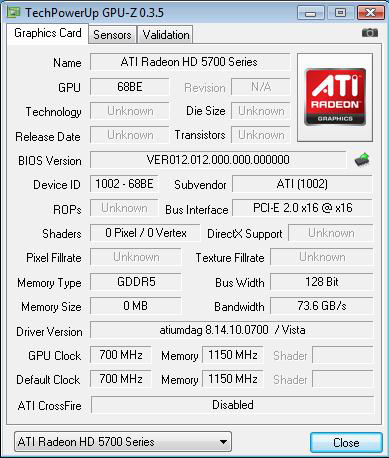 We tested the 5750 and 5770 graphics cards - both from Sapphire, but they're standard reference-design cards just like you'll get from other vendors - on the same Intel Core i7 system that we used in our 5850 and 5870 review. We also added the 4890 into the mix. The 5770 was consistently slower than HD 4890, which is presumably a result of the reduced-bandwidth memory controller. On the bright side, the 5770 drew an impressive 80W less than 4890 under load, and we can only speculate that the 5770 will gain some performance when we have proper DX11 games to play. For the time being, you get an extra six frames per second in Battle Forge and Far Cry 2 if you stick with the 4890.
Sponsored: Minds Mastering Machines - Call for papers now open