Dassault picks up PLM unit from Big Blue
$600m to control its own future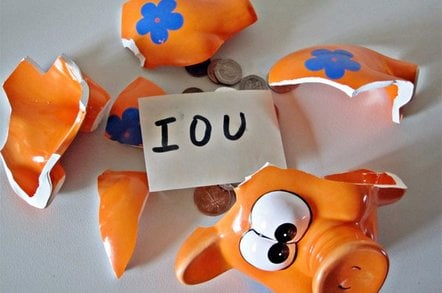 Dassault Systemes, which arguably gave IBM a credible toehold in the Unix business in the late 1980s, has bought IBM's PLM software business unit for $600m.
That business unit, tucked within IBM's Software Group, was responsible for selling the CATIA product design software, developed by Dassault. It was the first big application that was tuned to run on IBM's RS/6000 AIX workstations and servers when they were launched two decades ago. The Dassault product line has expended considerably over the decades, and now includes SolidWorks, for 3D mechanical design and a set of related products for realistic simulation, global collaborative design, digital manufacturing and production, and 3D immersion.
In its 2008 year ended in December, the company booked €1,334.8m in revenues and €200.5m in net income, which is a sizeable business and a tidy profit. In the first half of 2009, sales were off only two per cent to €620.6m, but net income did fall 16 per cent to €87.3m. That decline in earnings doesn't make Dassault some kind of pariah among software vendors - or IT vendors in general - but merely one amongst its several thousand peers who have taken a hit, thanks to the economic meltdown that started last summer.
IBM and Dassault have been partners since 1981. IBM is currently looking to beef up its Software Group, whilst Dassault runs a profitable PLM business with 115,000 customers around the globe. If there is a surprise here, it is that Dassault is buying IBM's share of the partnership, rather than IBM announcing that it is buying Dassault.
Unfortunately for Big Blue, it can't afford it. This morning, Dassault's shares were trading on the Euronext Paris exchange at €40.87 a pop, giving the French software company a market capitalization of €4.82bn. At $1.49 per euro, Dassault is currently worth about $7.2bn, without any additional profit for shareholders for doing the deal. It might cost $9bn to do a deal - a lot more than IBM has ever shelled out for anything, and more than IBM was willing to spend to acquire Sun Microsystems, and even then it changed its mind.
And so, Dassault announced that it was shelling out $600m to take on the 700 employees focused on selling the PLM stack within IBM and to become a more loosely coupled software partner of Big Blue's - albeit one with 1,000 more direct customers than it had before the deal.
Not that Dassault or IBM would ever admit there is a more loose coupling between the two, of course. The sales pitch coming from Bernard Charles, president and chief executive officer at Dassault, pitched the deal as a "new global alliance expected to expand PLM in all industries." Maybe something got lost in translation, but it sounds more like Dassault has decided to do its own selling, across a more diverse set of platforms, and had to buy IBM out of the deal to get the freedom to do this.
Dassault is buying the sales, marketing, services, and support operations that IBM has built up to support the PLM tools as part of the deal, and this is the largest financial transaction that Dassault has done in its history. In a conference call with analysts this morning, Charles said that IBM's PLM business "was a well managed business, with a high level of recurring software revenue, and with solid operating profitability," and that it would be accretive to earnings once the deal closes, probably in the second quarter of 2010.
Charles said that IBM would continue to partner in professional services, cloud computing, financing, hardware, and sales and distribution. Dassault is working on cloud-based versions of its PLM software and is working with IBM to create a platform to run these upon. What he did not say - and what is almost certainly true now - is that Dassault now has the freedom to partner with other platform providers, because it will no longer be perceived as being tightly partnered with IBM. And IBM could use the cash to buy back shares to pump up its earnings per share figures. ®
Sponsored: Minds Mastering Machines - Call for papers now open