CrystalDiskMark 2.2 Results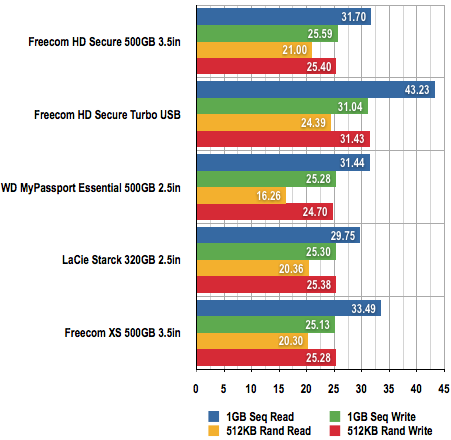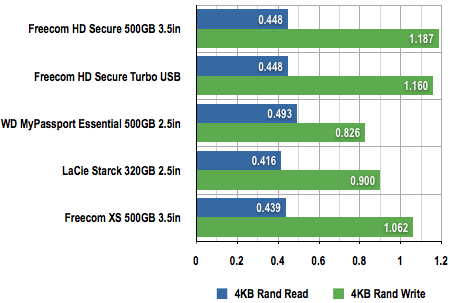 Data throughput in Megabytes per Second (MB/s)
Longer bars are better
File Transfer Results
2GB File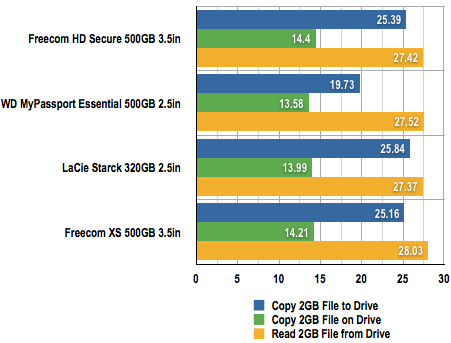 1GB Folder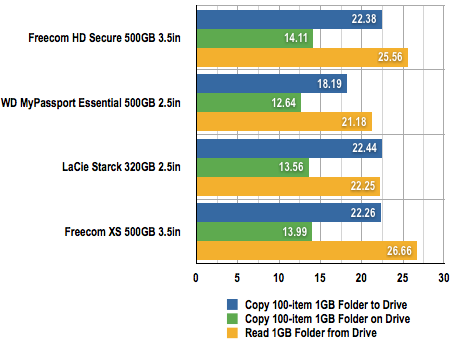 File-transfer speed in Megabytes per Second (MB/s)
Longer bars are better
COMMENTS
@AC 09:34 GMT
U really haven't got a clue about RFID have u ???
The Hard Drive Secure can remember only two cards at once
Does that mean only supplied with two cards OR it's just crap?
This would be useful if it could register the door fobs that every employee already has!
Seriously smart bit of kit.
Yes, real smart, to secure your data with a key in a fancy card and then send the key back to the device OVER THE AIR. Congratulations, absolute brilliance.