Toshiba re-launches laptops
Windows 7 makes old machines new, apparently
Updated Toshiba actually launched the Satellite Pro U500, L500 and L550 way back in July this year, but it's having another try now that the recession is easing and Windows 7 is out.
The laptops' physical specs appear unchanged, so we direct you to the story we wrote about the Satellites' introduction for the details.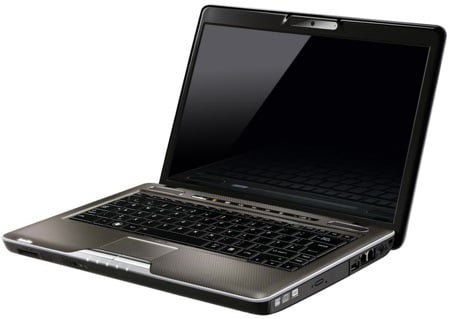 Toshiba's Satellite Pro U500: out now... again
The addition of Windows 7 brings with it Toshiba's new LifeSpace suite. It provides a "virtual, customisable, timeline-style 'Bulletin Board'" which business users enables users to create a page of thumbnail shortcuts to documents, apps, contacts, to-do lists, diary entries and so forth.
It's coupled with ReelTime which automatically adds shortcut to the timeline of recently used files. It can list up to 5000 items, "greatly reducing the time spent looking for documents", it says here.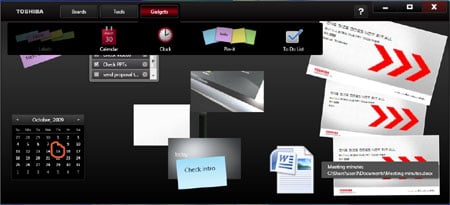 LifeSpace software helps keep your desktop clutter-free. Apparently
All three models will go on sale any day now, if they haven't already. Prices start at £569 (U500), £469 (L500) and £720 (L550). ®
Update
Toshiba has told us that this isn't a relaunch - these are new machines. The U500, L500 and L550 released in July were Satellites, and these are Satellite Pros. The difference? These are more business-oriented and have the word 'Pro' in their name.
Sponsored: Minds Mastering Machines - Call for papers now open