Tories to fight election on Spotify
Eric Pickles: Coming in your ear
In an early effort to target young voters, the Conservatives have begun advertising on Spotify.
There are still almost eight months until Gordon Brown must call a general election, but Tory chairman Eric Pickles has taken to the streaming music service with an attack on Labour's economic record.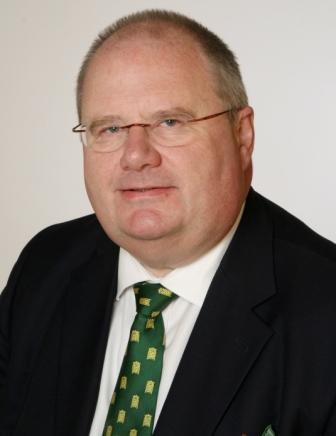 DJ Pickles
"Thanks to Gordon Brown's reckless spending, this country's debt will double to £1.4 trillion within five years. Unbelievably that'll be almost £23,000 for every person in the UK," he claims in the ad, which is running between tracks on the free version of Spotify.
"There'll be an election within the next eight months - your chance to end the madness by voting for a positive Conservative alternative.
"So sorry for interrupting your listening to tell you all this, but we think it's something you need to hear. And now we'll let you get back to your music."
Like all the British parties, the Tories aim to ape Barack Obama's successful digital campaign at the US presidential election. Strategy wonks believe Obama mobilised a generation of "digital natives" whose contact with the media and politics is mostly online.
For Spotify, the prospect of Labour, the Conservatives and others battling it out via streaming ads must be heartening.
The free version of its service is very popular with users, but in June The Register revealed each of them is worth only 14 pence per month in advertising revenue - much, much less than Spotify pays out in licensing costs to labels and publishers. A bit more demand for the ad spots from political campaigns might allow the sales team to nudge rates up.
Spotify bosses may even view the Tories' campaign as doubly valuable; as well as some much-needed advertising revenue, if ever there was a reason for users to upgrade to the £9.99 per month ad-free version an interruption by Eric Pickles is surely it. ®
Sponsored: Minds Mastering Machines - Call for papers now open