Microsoft 'restores' Sidekick contacts, sort of
Still working on photos, notes...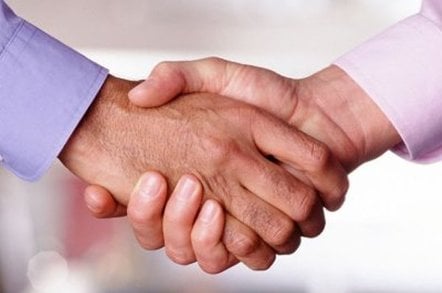 Microsoft has told Sidekick customers who lost their data following an extremely humiliating server breakdown that some contacts have now been restored.
However, the software vendor hasn't recovered photos, notes, to-do lists, high scores or other data for Sidekick users yet.
Microsoft said it was working "around the clock" to retrieve personal information its subsidiary firm, Danger - which markets and distributes T-Mobile's Sidekick device - lost during a major comedy of errors server outage on 5 October.
Customers can now use a recovery tool on T-Mobile's website to restore their contacts as of 1 October, said Microsoft. It still hasn't coughed to how many Sidekick users were affected by the server snafu.
"With a few clicks and a confirmation, you will be able to restore these contacts to your Sidekick," said MS.
"If you have recreated some of the same contacts on your Sidekick since 1 October, you can choose to keep both sets of contacts, merge them, or just keep the set of contacts now on your device. You may also edit any partial or complete duplicates on your Sidekick after restoration." ®
Sponsored: Minds Mastering Machines - Call for papers now open