HP peddles app stress-testing cloud
Tuning up for the holidays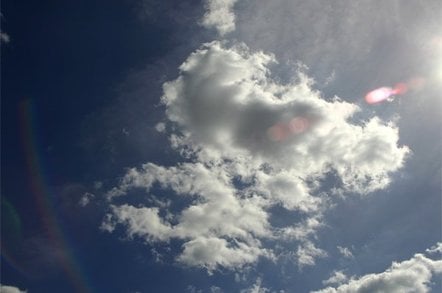 With the Web accounting for an increasingly large piece of the retail pie, having Web applications that are fast, intelligently designed, and able to scale is important. After all, the customer is only one mouse click away from abandoning you - and perhaps forever.
Freaking retailers out with such thoughts is the purpose of a new service from Hewlett-Packard called Elastic Test, which allows online retailers and anyone else processing transactions over the Internet to how their applications will perform and scale under increasing loads.
Elastic Test is interesting for a number of reasons. First, instead of shelling out big bucks for servers, storage, operating systems, and middleware plus HP's Performance Center tools for measuring and monitoring application performance, you hand HP your applications and run it in SaaS-mode on HP's iron running in its own data centers. Application load testing is not something that companies do every day, week, or month, but investing in the iron to do load testing is expensive and, to be frank, a lot of customers don't do sophisticated load testing to see where their apps will crack.
They over-provision and hope. With the Elastic Test service from HP, you don't pay for the infrastructure, but rather, you pay for the number of users you want to simulate hitting your applications. You do your tests, you might tweak your code, you test again, you cut HP a check, and you get on with building the infrastructure necessary to support the peaks you think you will have.
The Elastic Test service is interesting in that HP has come up with a way to simulate end users quickly. Basically, it records real end users making use of the Web 2.0 style applications in question with something it calls the Click and Script feature of Elastic Test, and having encapsulated the kinds of transactions that a number of real end users make, it can create end user simulation scripts that it can dial up and down to really push the load on applications running on HP's infrastructure. If you break something, you break it where it doesn't matter: in HP's data center.
Neil Ashizawa, SaaS portfolio manager at HP who is responsible for the Elastic Test product, says that the typical customer using the service will script up three or five key processes within their Web applications; it takes a few weeks to get the applications and simulated users all set up, and then about three hours to do a stress testing run. As with all SaaS services, you pay for what you use. HP has three initial configurations that it is peddling with the Elastic Test service, which are customizable. The entry test package takes three business processes, scripts them, and runs 10,000 simulated end users against the applications, for a $45,000 fee.
A midrange version of the service encapsulates five business processes and simulates 50,000 end users slamming away at the apps in a single run for $67,000. The high-end offering does the same five processes from the apps, but it scales up to 100,000 users and allows you to do three separate stress test runs, allowing you to tweak your code and see the effect between runs. This costs $97,500. Each additional simulated user costs 50 cents atop of these configurations, and you can add application processes or runs as well. You can even scale it down to as few as 100 users, which some SMB retail sites might do.
The Elastic Test service is not just about the holiday season, and it is not just about retailers, but this is where HP is starting to sell the service. Margo Visitacion, an analyst at Forrester Research, says that it is important that retailers not "scrooge up" their application performance in the holiday season considering that online sales will account for $156bn in retail sales in 2009 (about 6 percent of all retail sales) and that 74 per cent of the consumers surveyed by Forrester say they are going online to shop.
But 54 per cent of those same consumers said they abandon shopping carts because the site is moving slow, because they changed their minds (maybe they are unsure because there is not enough information about the product at the site), or they found a better price elsewhere before they submitted their order. While people are expected to spend less this holiday season thanks to the economy, they are shopping earlier and hunting for bargains. And that means retailers have to offer a richer shopping experience with more complex Web applications (as well as aggressive pricing) to close the deal.
What applies to holiday shopping applies equally well to insurance - apparently, 70 per cent of insurance policies get renewed in January - or online banking - about a third of us in the States bank online.
HP is not the first vendor to get into the SaaS application stressing business. Skytap offers a similar service as part of its test and quality assurance tools, for instance. IBM also announced a service for testing applications on its own cloud earlier this year. ®
Sponsored: Minds Mastering Machines - Call for papers now open