IBM wrings more profits out of declining Q3
Bullish on Q4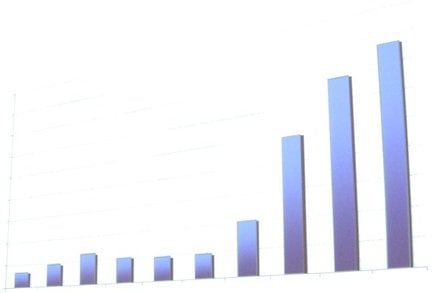 IBM has not tried to defy the gravity of the economic meltdown, but rather has used it as a means to wring more profits out of its business, and in the third quarter Big Blue continued to expand its bottom line even as its top line continued to shrink.
In the quarter ended in September, IBM posted revenue of $23.6bn, down 6.9 per cent, a much smaller revenue decline than in the prior two quarters. And through cost cutting in sales, marketing, research, development and interest, the company was able to boost net income to $3.2bn, an increase of 13.8 per cent.
Outsourcing is clearly not only a good business, but good for business, as Big Blue has been shifting big chunks of its support and supply chain operations overseas for the past several years.
Unlike other chairmen and chief executive officers at IT companies, Sam Palmisano doesn't do a lot of talking and he certainly doesn't talk on the quarterly conference calls. But he lets his PR team come up with quotes for him, and for once, the words they put in Palmisano's mouth didn't sound like they were created by a random press release generator with only five phrases in its database.
"Our long-term strategic shift to higher-value businesses again enabled us to deliver outstanding margin, earnings, and cash flow growth in the third quarter," Palmisano said in the statement accompanying the third quarter results. (OK, that was one of the five canned phrases. "We also saw improved revenue trends in our business and share gains in software and hardware. We continued to invest for growth in areas where clients see potential for value creation including Smarter Planet solutions, cloud computing and advanced business analytics.
"We are optimistic about 2009 as we again raise our full-year expectations and we remain well ahead of pace for our 2010 roadmap of $10 to $11 per share."
Thank you very much, ladies and gentleman, my work here is done for the quarter. I'll take my stock options now.
Palmisano was referring to IBM's earnings-per-share guidance, and Mark Loughridge, the company's chief financial officer, said in a call with Wall Street analysts that IBM was raising its guidance to $9.85 for the full year, 15 cents higher than the last time IBM raised guidance, which was when it reported its results for the second quarter back in July.
IBM exited the quarter with $11.5bn in cash, so it can basically buy as much EPS growth as it wants to. It is reasonable to assume that IBM will try to hit $10 EPS in the fourth quarter, just so it can say it hit its 2010 goal of $10 to $11 EPS a year early, and try to rub that in the faces of Hewlett-Packard and Oracle/Sun.
The most important bit of news in the entire call was perhaps in the last couple of sentences, when Loughridge said that IBM expected to return to revenue growth in the fourth quarter. IBM's top bean counter hemmed and hawed about the economy and if IT spending might improve in the fourth quarter or in 2010, but he finally admitted, when the Q&A was over, that IBM was seeing a "stable to improving economy" and that it would post revenue growth in Q4.
That means IBM has to top the $27bn in sales it had in the final quarter of 2008, when sales fell by 6.7 per cent, and that works out to at least $3.5bn in sequential revenue growth compared to the third quarter just ended.
In Q3, the services and software businesses were the revenue and profit engines for IBM, as usual, but the hardware business is showing some signs of life and is expected to show a double-digit improvement in profitability in Q4. But, Loughridge also said that IBM expected services to generate $8bn in profits for the full 2009 year and for software to similarly yield about $8bn in profits. Presumably he was talking about gross margins. Loughridge was not clear. The point is, hardware hasn't been that profitable for IBM for a long, long time.
IBM's Global Services behemoth had a 6.7 per cent decline in sales in the third quarter, to $13.8bn. The company broke the business into two pieces just to keep Global Services from looking lopsided compared with the other IBM business groups, and in Q3, Global Technology Services (which includes outsourcing, business technology optimization, and maintenance services) accounted for $9.4bn in sales, down 4.4 per cent.
Meanwhile, Global Business Services (which includes the nearly indefinable gobbledygook of business transformation services that IBM got through its acquisition of the consulting biz of PricewaterhouseCoopers plus systems integration and application outsourcing) accounted for $4.3bn in sales, down 11.5 per cent.
Loughridge said that three deals worth nearly $1bn combined slipped into the fourth quarter and booked during the first few days of October, and added that IBM exited the quarter with a $134bn services backlog, $3bn higher than at the end of the second quarter and $5bn higher than the backlog at the end of the third quarter in 2008.
Software Group raked in $5.1bn in sales in Q3, down 2.6 per cent as reported but flat at constant currency, which is, given the economic climate, something of a feat. The hero in Q3 was apparently the WebSphere family of middleware products, which saw 14 per cent revenue growth. IBM's database and related tool sales were flat in the quarter, while Tivoli systems management software rose by 5 per cent and Rational development tool sales were up by 2 per cent.
Lotus messaging and middleware software, and the client software to use it, declined by 9 per cent in the quarter.
In the Systems and Technology Group, which makes and sells servers, storage, and chips, sales declined by 11.6 per cent, to $3.9bn. Loughridge said that the System z mainframe line had a 26 per cent sales decline and that the aggregate mainframe MIPS capacity shipped fell by 20 per cent. "This is consistent with what we would expect at this point in the product cycle," Loughridge added.
While Power Systems server sales fell by 10 percent, Loughridge was just about beside himself because IBM believes that it gained 5 points of market share in the Unix space in the quarter, and was similarly pleased that System x servers (rack, blade, and tower machines based on x64 chips) showed a 1 per cent sales increase. IBM reckons it gained two points of share in the x64 server racket in Q3, and attributed this to an "improved sales model" and an "enhanced product set."
"That's a lot of share, and we are taking it from Sun and HP," Loughridge said. He added that IBM had $150m worth of competitive displacements of Sun and HP Unix iron in the quarter, and that it has had $400m in such sales for the three quarters of 2009 completed.
IBM also believes that it gained market share in disk storage and in tape storage alike, even though its overall storage sales declined by 13 per cent in Q3. The XIV clustered disk arrays seem to be a hot commodity, with 65 new customers in Q3 and 275 customers since IBM bought the company earlier this year. IBM's Microelectronics chip unit had a mere 1 per cent revenue decline in the quarter, which is a lot better than the big double-digit declines it has been suffering in prior quarters.
On a geographic basis, sales in the Americas region in the third quarter were down 5 per cent, to $9.9bn, while sales in the EMEA region were off 12 percent as reported, to $7.8bn. (At constant currency, sales in EMEA were only off 6 percent, compared to a 4 per cent decline at constant currency in the many countries that make up the Americas region.)
The Asia/Pacific region had flat sales as reported at $5.2bn (but down 4 per cent at constant currency), and OEM revenues (mostly chip sales and not reported by geography) were down 6 per cent to $634m. ®
Sponsored: Minds Mastering Machines - Call for papers now open