3PAR zeroes in on wasted space
Latest announcement is all for nought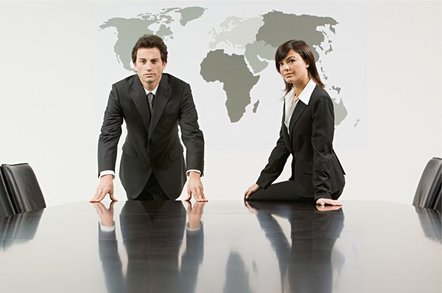 3PAR is thinking about nothing in particular with its latest announcement: targeting and removing zeroes from migrated-in volumes and getting rid of them in thin copies and snapshots.
Its idea is to use zero detection facilities in the third generation of the ASIC hardware in its InServ storage array, along with a so-called thin engine - a virtualisation mapping technology for space reclamation. Allocated but empty space in volumes or files is actually populated with zeroes, and when these are detected and removed - a form of compression - then 3PAR says its InServ Storage server array can be up to 75 per cent more efficient in its use of capacity than other arrays. In other words incoming "fat" volumes are compressed into "thin" volumes.
There are four parts to 3PARs announcement. Thin Conversion comes into play when data volumes are copied from other suppliers' arrays, such as EMC's, and pass through the ASIC and thin engine. Runs of zeroes are stripped out and a 100GB volume can be condensed down to a 25GB volume, assuming that 3PAR's claims run true. This happens inline and at wire-speed, because it's done by array hardware
Thin Persistence reclaims unused space when data is deleted. Thin Copy Reclamation reclaims unused space from virtual copy snapshots and remote copy volumes on the InServ. The fourth part of the announcement has Symantec using a 3PAR API to have its Storage Foundation product tell the InServ when a file is deleted. Space previously taken up in the file is then reclaimed and returned to the storage pool. It's likely that other system-level storage products that work with the InServ storage array will also take advantage of this API.
3PAR will be hoping that doing this with hardware will preserve its competitive advantage over vendors who are moving to Intel x86 server-based array controllers, as they will have to do thinning in software if they aim to match 3PAR's capabilities.
With this announcement, 3PAR now probably has the most mature thin provisioning technology amongst all the array vendors. Its CEO and president, David Scott, thinks users could save up to 60 per cent on their storage arrays' cost by using InServ and its thinning technologies, and suggests: "From a cost reduction standpoint, this could prove the ripest 'low hanging fruit' in the overall IT budget."
That could be over-egging a pudding if we compare it to kicking out physical servers through virtualisation, but still, keeping your storage on a wasted capacity diet is a good idea. It should appeal to IT budget holders averse to paying for nothing, and not wanting zeroes in the IT budget paying for zeroes on the spinning platters. ®
Sponsored: Minds Mastering Machines - Call for papers now open