Toyota Prius fourth-generation e-car
Still king of the hybrid hill?
Where the Prius does win out is in fuel consumption. Toyota reckons the Prius can average 72.4mpg. During our week with the car we averaged 59.2mpg. The worst we managed was 49.8 in heavy urban driving, while the best was 65.3 on a 120-mile run along the A55.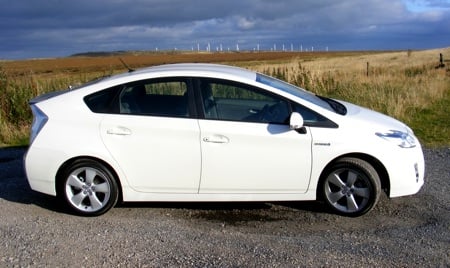 Sledgehammer seeks nut
Those numbers are significantly better than the Insight's and suggest that while the Prius doesn't deploy its extra electric motor power for the benefit of performance, it does so for the benefit of economy. At the end of the day, that's why you buy a car like the Prius.
With CO2 emissions of between 86 and 97g/km, the Prius also beats the Insight on vehicle excise duty. Coming in as it does below the CO2 VED cut-off point, the Prius won't cost you a penny in car tax.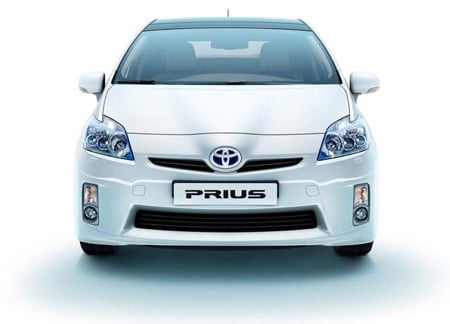 Nosing ahead of the Insight?
The flip side of that trick hybrid transmission is, of course, cost and its the reason the new Prius range starts at the best part of £2500 more than the Insight. It also consumes a fair amount or rare earth metals – apparently each Prius motor uses 1kg (2.2lb) of neodymium, which is a lot of iPod headphones in anyone's book.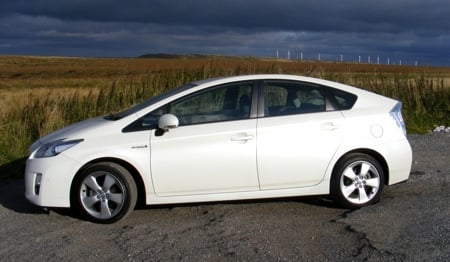 If only more power came from those windmills in the distance
All told, it's just a little hard to not come to the conclusion that the Prius is a bit of a technical sledgehammer designed to crack the nut of the Americans not liking diesels.
Sponsored: Minds Mastering Machines - Call for papers now open