AutoVirt adds archiving and tiering
Automating storage management policies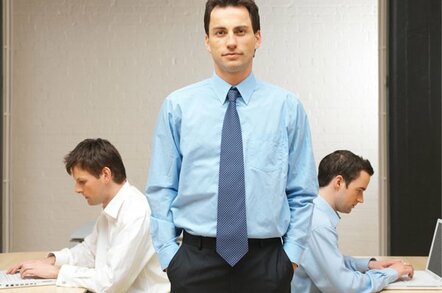 With v3.0 of its software AutoVirt is betting that it can succeed in the file virtualisation market when Brocade, EMC, and F5/Acopia have made relatively little impression.
AutoVirt is a 2007-founded start-up focussed on mid-market organisations, with its file data virtualisation, replication and migration software, characterised as a kind of IBM SVC (SAN Volume Controller) for files. Think of AutoVirt as an alternative to EMC's RainFinity, F5's Acopia ARX technology and Brocade's StorageX file virtualisation product.
It launched the AutoClone file-level replication software in February. The file-level focus differentiates this product from Double-Take and Neverfail replication-based products.
AutoVirt 3.0 software provides storage tiering. The ability to classify data and automatically move it to an appropriate storage tier based on performance, capacity, and cost. Users will be able to move critical data to higher performing Fibre Channel or SAS hard drive storage, while keeping less critical data on a lower-cost SATA drives.
The software also provides file archiving, the movement of static data to an archive tier for long-term preservation and the meeting of regulatory guidelines.
AutoVirt 3.0 includes independent file namespaces so that users can logically organise client views of networked files without any physical reorganisation. It is compatible with Microsoft DFS (Distributed File System) and DFS-R (DFS - Replication).
Asked why AutoVirt will be successful in the file virtualisation market when other larger suppliers have not, Josh Klein, AutoVirt's President and CEO, said: "There are a number of reasons why past and current entrants in this market space have not met with great success and/or failed."
"Two of the most notable are (firstly) the market was not ready; the concept of file server virtualisation was until very recently, rather alien...The concept of the Global Namespace faced a similar challenge and only recently has been able to overcome it, as evidenced by the acceleration of DFS, due primarily to the efforts of Microsoft and other vendors who evangelised it in the market."
Secondly cost and both deployment and management complexity were insurmountable barriers for customers.
Klein says the market is now ready: "The pain has become so great around storage optimisation and management that finding a solution has been pushed to the forefront for most IT Managers." The software has enterprise-class features at mid-market prices. It's easy to acquire, deploy, and manage. And it is "a completely out-of-band, software-only solution that provides customers with greater flexibility and management control." Klein says other products are "in-band appliances that add cost, complexity and risk."
Features such as deduplication, archive indexing, search, and eDiscovery as well as other features and functionality are on AutoVirt's current roadmap.
AutoVirt v3.0 is immediately available, and pricing is based on terabytes under management, with a typical price being $25,000. ®
Sponsored: Minds Mastering Machines - Call for papers now open