PC tune-up software: does it really work?
Part Two: Windows Vista
Conclusion
PC Tools told us the market for these "utility tools" has suffered a slight decline in recent years, due to basic tools being increasingly bundled with operating systems. The value of premium tools can be difficult to see, since we found the one-button optimisation wizards and registry fixing functions didn't improvement performance significantly - at least, not without affecting functionality.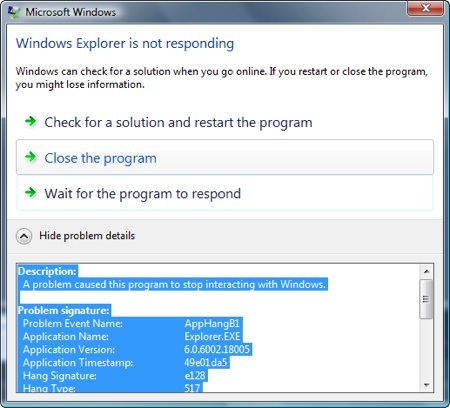 We experienced two crashes when testing with TuneUp in Vista, and none with the other apps
You will, however, get a boost by using the more detailed tools to switch off unused services and forgotten programs, although this is one way of reducing functionality. When we were testing the apps on Windows XP, we found we could shave a good 18 seconds off our startup time with every tune-up application on test by laboriously turning off unused programs and services, but with Vista this improved by 44 seconds after we selected 14 programs and services that we weren't using any more, or had never used.
Meddling with the registry and Windows services is a tricky game, with Desktop Maestro in particular coming a cropper several times by pushing performance in the wrong direction. The other applications represent less of a risk and, besides, you can always restore an old registry if things go wrong.
Ultimately, we can say if you're trying to reduce your Windows start-up time, extra Ram will help if you don't have a lot - 512MB, say - while tune-up applications may help you find more performance if you have 2GB or more. ®
Verdict: Windows Vista Apps

Tune-up Utilities 2009
Rating 65%
Price £30
More Info Tune-up

CCleaner
Rating 65%
Price Free
More Info CCleaner

PC Tools Desktop Maestro 3
Rating 40%
Price £40
More Info PC Tools

Avanquest Fix-it Utilities 9
Rating 40%
Price £30
More Info Avanquest

Iolo System Mechanic 9
Rating 40%
Price £30
More Info Iolo
Sponsored: Minds Mastering Machines - Call for papers now open