Altec Lansing Expressionist Plus v. Edifier E3350
Two 2.1 speaker systems sound it out
On paper the E3350 is the most powerful of the two systems, having a combined power output of 50W compared to the Altec's 33W. The driver sizes are pretty similar with the Edifier subwoofer having a 5in driver compared to the 5.25in driver in the Altec bass unit. The Altec satellites each contain a 2in driver whereas the Edifier's contain a 2.75in unit and a 3/4in dome tweeter. So much for the paper specification, but how do they sound?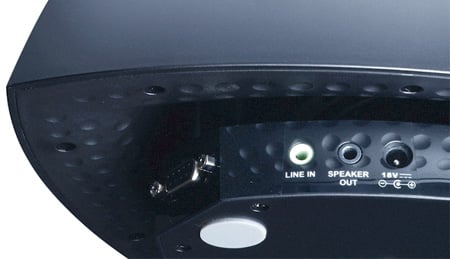 Interfacing on the Edifier includes a D-type connector for the remote
To start with that difference in power output doesn't have any real impact on the perceived loudness of the two systems, both of which pump out more than enough noise to fill a medium-sized room and both of which can be turned up to 11 without any distortion creeping in.
When it comes to visceral rumble though, the Edifier's subwoofer can generate more than the Altec and that may be an important issue for serious gamers. Turn both subs up to max and, while the Altec generates a decent enough sonic boom, the Edifier pumps out some rather more serious thunder in the mountains.
Turned up all the way it's far too much rumble for any reasonable music or video playback needs, but if you want your game effects to really have that last degree of earth shaking resonance then the E3350 is the system for you. The only game we had to hand was Marathon II: Durandal – jeez, that makes us feel old – but the thunder on planet Lh'owon sounded spectacular through the Edifier sub.
With music, we were highly impressed by the definition and fidelity the Altec system displayed while playing back the Nanci Griffith album Poet in my Window. In such a sparse soundscape the Edifier system sounded just a little muffled by comparison. Moving on the something with a bit more meat on the bones – in this case the Foo Fighters' Echoes, Silence, Patience & Grace – the extra size of the Edifier satellites started to tell, revealing more powerful bass and a greater sense of both energy and presence.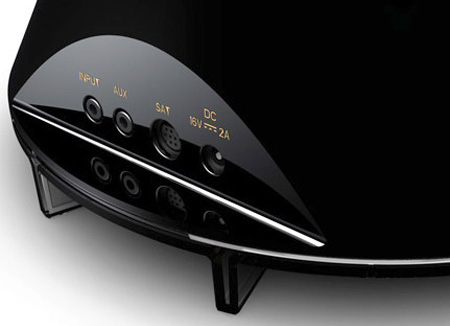 Altec's interfacing features a multipin DIN output for the satellite speakers
The same proved true when we challenged both systems with the last movement of Beethoven's ninth – the Altec satellites, again, not managing to project the same degree of power or composure as the Edifier units.
Sponsored: Minds Mastering Machines - Call for papers now open