Hands on the Sony Vaio X
We get our mitts on the World's lightest, most expensive... er... netbook
First Look Sony's Vaio X is a skinny so and so, to a degree that puts even Apple's MacBook Air to shame. Likewise its weight. But is it too compact for a notebook?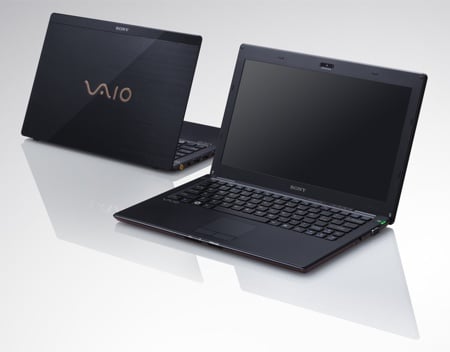 Sony's Vaio X: pricey for a notebook, very expensive for a netbook... which is what it is
Sony is pitching the machine at business travellers, and since the entry level X will be priced at around £1300 few others are likely to be able to afford one. Even if they can, there's the fact that you can buy three 11in netbooks for the same price as the X, which also has an 11in screen, albeit one in a rather more bendy lid than most other machines of its ilk possess.
Intel may have relaxed its rules about the screen sizes Atom processors can be coupled with, but Sony has still kitted the X out with Z-series Atoms, chips designed for handheld terminals. We didn't have a chance to benchmark the 2GHz X today, but we can say it scores a mere 2.5 for its Windows 7 Experience rating.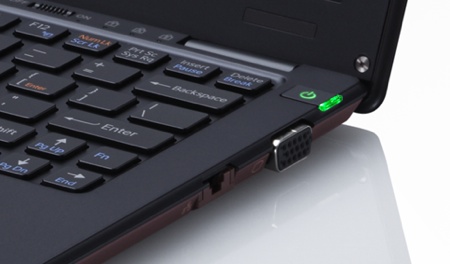 Ethernet included. Beat that, Air fans
Whether the machine's CPU or its integrated GMA 500 graphics core is the weakest link that drags the overall WE score down, we can't say. It won't be the SSD, which felt reasonably nippy in use.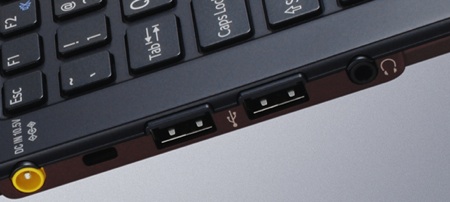 Only two USB ports, and a headphone socket - no input, alas
Drive, chips and motherboard are incredibly compact, the entire front half of the machine's lower section being taken up with the battery that, Sony claims, delivers up to eight hours' runtime. Maybe, but with screen brightness on max and Wi-Fi connected to a basestation, Windows reported just under five hours' usage from a 100 per cent charged battery.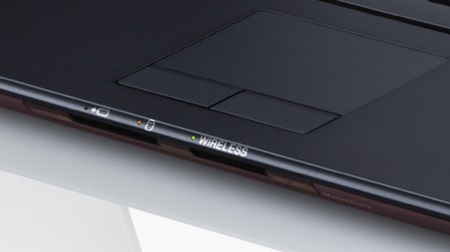 A decent touchpad
Above the battery, at the front of the X are the SD and Memory Stick slots. Sony has also kitted it out with two USB ports, 3.5mm audio, an Ethernet connector with a fold-down panel that expands it to the correct size, and a VGA port. The latter looks out of place, the way DVI ports did when they first appeared on notebooks.
Sponsored: Minds Mastering Machines - Call for papers now open