Cisco makes up term 'dark web,' fights it with appliance
Web 2.0 tripe filtered on the fly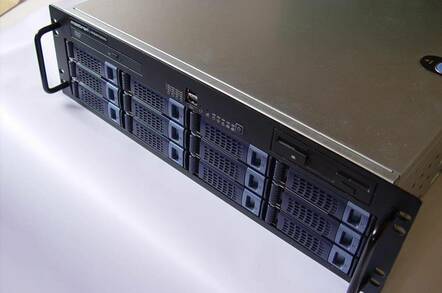 In the absence of proper categorization, egregious websites rule the internet, free to terrorize the hapless workers of web 2.0 with wanton non-productivity.
Or at least that's how Cisco paints the landscape of a so-called "dark web," a term the networking giant has coined for an estimated 80 per cent of the internet that's not being correctly categorized by today's URL-filtering databases. Cisco blames the status quo on fly-by-night web 2.0 blogs, micro-blogs, weenie-mini-micro-blogs, social networking websites and what have you that are built on dynamic content and collaboration technologies.
Said sites have a high amount of churn, and not only risk legal liability, but the sucking dry of employee attention, according to Cisco. Lucky it's selling a product that solves the issue. It even has a kick-ass name.
Cisco's newfangled "dark web" busting technology is being sold in the form of a software blade on Cisco IronPort S-Series security appliances. The secret sauce is a dynamic content analysis engine backed by Cisco's Security Intelligence Operations database, which the company claims sees over a third of global network traffic.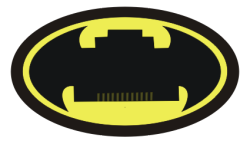 S-series becomes world's greatest detective
Cisco has some numbers: it says there's about 45 billion web pages overall and 32 million new domains are being added each year. The result is a web of darkness that can't neatly be listed by older URL filtering databases, a problem Cisco reckons will grow exponentially over time.
Enter yonder merchandise. Cisco's IronPort S-Series appliances normally perform more standard malware filtering. (Cisco bought IronPort back in 2007 for $803m.) The new Web Usage Controls software blade for the appliance adds the ability to identify content in blocked categories based on Cisco's database and an on-the-fly content analysis engine. Cisco claims the technology will accurately identify 90 per cent of dynamic web 2.0 content that's unseen by list-based filtering.
The Web Usage Controls blade includes a URL database with 65 categories and coverage for sites in more than 200 countries and over 50 languages, Cisco said. The database is also updated every five minutes by Cisco's security ops.
But we're cool, right Cisco? Totally a productive website.
IronPort S-Series appliances with Web Usage Controls are being sold starting at $8,500. ®
Sponsored: Minds Mastering Machines - Call for papers now open