Microsoft: we make partners' lives too complicated
Confesses to 'horrific websites', lack of clarity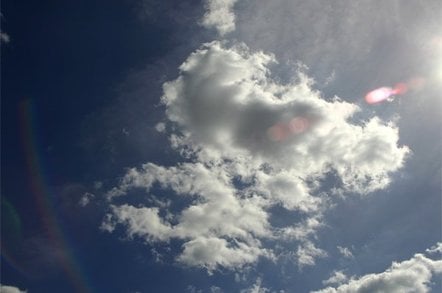 MPN Microsoft has admitted that making life simpler for its partners is a "perennial challenge" that is tough to overcome.
"We as a business are not doing a good enough job of showing partners what to specifically sell to customers," the firm's SMB boss Scott Dodds said at a Microsoft Partner Network event in Wembley, London today.
"Our websites are horrific and we've got to be much clearer about what we have to offer," he said.
But Microsoft's array of products requires partners to take on a massive seven-point agenda over the next year that goes beyond simply punting Windows 7.
They will also be charged with selling unified comms, enterprise products, BI tech, virtualisation, cloud computing, social networking tools and mobility. All of which is a big ask for many dealers in today's economically gloomy market.
The software giant's UK partner strategy director Clare Barclay told The Register that Microsoft, which overhauled its reseller program in July this year, recognised the need to make its websites, licensing and training easier for partners to use.
But she admitted that simplifying the process for partners was a recurrent problem.
Despite that, Microsoft is convinced this time around that partners who "get their beds made in time" have reasons to be cheerful.
Barclay claimed that the range of products Microsoft now has on the market means more margin and more business for dealers, despite acknowledging that rivals such as Google were closing in.
"Competition is a good thing, it means the tech industry pushes the boundaries more," she said.
When asked if the company's partners had faith in Microsoft delivering this time around with Windows 7, following its shambolic launch of Vista, Barclay said "the channel has already been voting with its feet" with Redmond's latest OS.
"We've learned a lesson from Vista," she said. "We wouldn't have been able to make the step-change we have without it."
Microsoft revamped its channel program for the first time in about 10 years in July, following a lot of grumbles from partners who had struggled to shift Vista after it was dropped onto an indifferent consumer market in January 2007.
MPN is still being developed by the firm, and is expected to take another 12 to 18 months to bed in fully with partners. In that time Barclay hopes that Windows 7 will take the "lion's share" of focus from the vendor's huge reseller base.
But it's also clear that Microsoft is dead keen to sign partners up to as many products as possible. It is bidding to push aside rivals that are continuing to make gains in a tech market adapting to a slouchy, grouchy economy.
Microsoft might also be crossing its fingers a bit and hoping that the firm, and indeed its partners, don't end up spreading themselves too thin. ®
Sponsored: Minds Mastering Machines - Call for papers now open