Atom comes to android
Japanese robot powered by Intel chip
In Blighty, Intel's Atom is usually confined to netbooks and MIDs. But in Japan, Atom has been used to provide processing power for a highly flexible robot.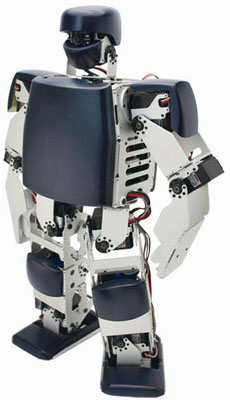 Robovie is powered by a 1.6GHz Atom
Google's translation of Japanese manufacturer Vstone's website is a little scruffy, but states that Robovie-PC - a two-legged android – has a 1.6GHz Z530 Atom 'heart' mounted on a 100 x 72mm motherboard.
Robovie measures 225 x 115 x 390mm and its frame is littered with polyurethane pads. Why? To protect the droid in case of falls while cycling through its list of 20 user-definable axes of movements.
For example, Robovie can perform numerous leg, arm and head movements. The robot's hands don't move, but for a little extra cash Vstone will ship it with a set of hands able to grip small objects.
A 1.3Mp webcam hidden inside Robovie's head allows you to see a robot's eye view of the world. There's no mention of on-board storage, so it looks like saving images and videos taken using Robovie's 'eye' is out of the question.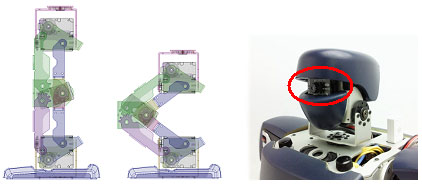 Robovie has 20 different movements and a webcam 'eye'
Robovie is equipped with several USB ports, however, so you'll at least be able to see what it sees in real-time.
Shipped pre-assembled and with a wireless controller, Robovie is compatible with Windows XP, Vista and Linux. Plans are also underway for Windows 7 support, Vstone said.
Batteries are included with Robovie, Vstone added, which runs on a single internal battery pack.
Robovie is currently only available in Japan, where it will set you back a cool ¥399,000 (£2794/$4476/€3039). ®
Sponsored: Minds Mastering Machines - Call for papers now open