Nokia N97 Mini out this month
Tasty alternatives from Motorola and Sony Ericsson too
October is set to be a juicy month for phone fans, with Sony Ericsson's 12Mp cameraphone, Nokia's miniature N97 and Motorola's first Android handset all set to launch over the coming weeks.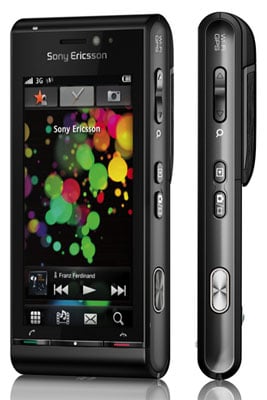 SE's Satio: joins the emerging 12Mp cameraphone crowd
SE's Satio – previously known as Idou – sports a whopping 12.1Mp camera and can currently be ordered from Vodafone. However, the first shipments won't go out until 13 October. Pay monthly plans costing at least £35 ($56/€38) will see you get Satio for free.
Satio supports wireless web surfing over 3G and Wi-Fi connections, while the 112 x 55 x 13.3mm phone has a 3.5in display that allows you to crop, rotate and manipulate those 12Mp images with the touch of a finger.
Satio stores data onto Micro SD memory cards, Vodafone added.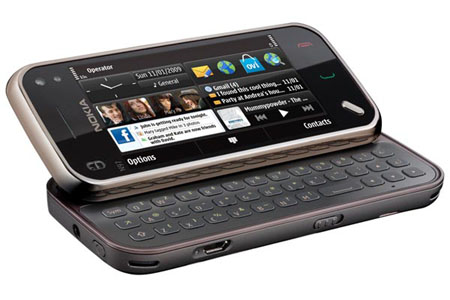 Nokia's N97 Mini is smaller, but still packs a punch
If Satio doesn't tickle your tech tastebuds, then Nokia's flagship London store has just announced on its Twitter page that the elusive N97 Mini will be available on 23 October.
Network operator deals haven't been announced yet, but Nokia is currently accepting advance orders for the phone, which is priced at £429 ($687/€466).
While that may sound like a lot for what's essentially a smaller version of Nokia's successful N97, it's worth remembering that the smaller model packs in 8GB of internal storage, a 5Mp camera with two-LED flash and a 3.2in touchscreen into its 113 x 52.5 x 14.2mm frame.
The phone also supports HSDPA 3G connections of up to 3.6Mb/s, Nokia said.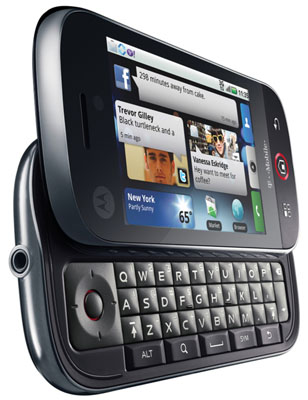 Motorola's Dext: seamlessly syncs multiple social network streams
Last, but not least, is Motorola's Android-based Dext. It will be available through Orange tomorrow and given away for free when you sign up to a £35-per month contract.
Dext is a Qwerty slider phone with 3.2in touchscreen display, 5Mp camera - images from which can be stored on Micro SD cards of up to 32GB capacity - and support for both 3G and Wi-Fi connections.
The phone also features Motoblur, which supposedly seamlessly syncs contacts, posts, feeds, messages, emails and photos from the likes of Facebook, Twitter, MySpace, Gmail and LastFM. ®
Sponsored: Minds Mastering Machines - Call for papers now open