Storage-in-a-can vendor ditches CEO
Powell out, Atkinson in at Xiotech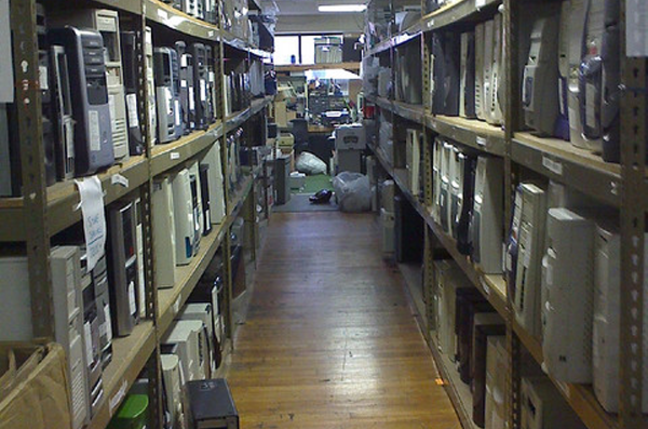 Xiotech has summarily dropped CEO Casey Powell and appointed Alan Atkinson in his place.
Xiotech is the Seagate spin-off that sells Emprise arrays with sealed drive canisters, using technology bought from Seagate last year, using a $40m investment obtained from an investor group led by Seagate President and now CEO Stepen Luczo.
Powell had been Seagate's CEO for four years, and it was on his watch that Seagate's Advanced Storage Architecture group was purchased, in 2007, and the resulting Emprise product, via the Intelligent Storage Element (ISE) technology, was launched.
More than 1,500 units were made, Xiotech does not say sold but "put into production", in the first year of availability, from June 2008 to June 2009.
In August Xiotech announced it had completed a private placement of $10m in financing and also secured a new $10m line of credit. The money is being used to build on the Emprise product line and ISE technology by bringing complementary new products to market in early 2010.
In other words, it seems Emprise sales had not generated enough cash to continue developing the product as Xiotech wished. It looks as if Powell has fallen on his sword for this. He will stay on with Xiotech as a board member and strategic advisor to Atkinson.
Atkinson has a good CV; he comes to Xiotech from EMC, where he was VP of the Storage Software Group. He was co-founder and CEO of WysDM Software Inc, a company he sold to EMC in 2008. Before that his CV lists storage executive positions at several other firms including: StorageNetworks, where he served as senior vice president of engineering and product marketing; Goldman Sachs, Inc, where he was responsible for the firm's global storage infrastructure; and AT&T Bell Laboratories.
Ed Glassmeyer, a Xiotech board member and general partner of Oak Investment Partners, which owns the majority stake in Xiotech, said: "Casey Powell did a wonderful job for Xiotech, from strengthening its bottom line and culture to acquiring and successfully launching its patented Intelligent Storage Element technology. We thank him for his distinguished service as CEO, and for continuing to serve the company in his new role."
As for Alan Atkinson, he is "the right leader to take Xiotech to the next level. We couldn't be happier to have him, and look forward to great things under his leadership."
Atkinson was gung ho, as you would expect: "The pieces are in place for Xiotech to catapult forward in the storage industry in the next couple of years, and I look forward to helping the company realize its full potential."
ESG founder Steve Duplessie was quoted by Xiotech as saying Atkinson has "fantastic real-life experience on each side of the landscape - as someone who bought and managed global storage environments, and as a vendor building products and companies for those environments. I think he can bring some fresh perspective to the Xiotech lineup."
Atkinson has promptly started blogging and writes: "I can honestly say, after 20+ years in the storage industry (I'm really not THAT old), I've never seen a company this size with so many talented storage folks. We have more patents than most companies five times our size. Of course, the interesting thing is that I didn't know any of that a few months ago." (Possible translation: not enough marketing has been done to get the Xiotech message out.)
It appears Emprise sales have not been as strong as hoped, not being helped by the recession of course. Powell has done an excellent but not a truly great job, and gets the reward of a board slot while a fresh CEO face brings a new perspective with great hopes for the future. Xiotech investors will be hoping he walks it as good as he talks it. ®
Sponsored: RAID: End of an era?