Microsoft offers stickers to boost Windows 7 64-bit take-up
Logo program hopes to avoid sticky situations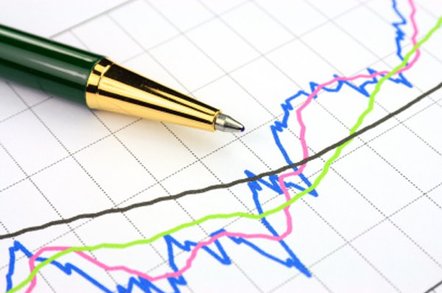 Microsoft announced its Windows 7 logo program today, which comes with an interesting caveat: vendors wishing to claim compatibility status with the upcoming OS need to prove their product will run under the 64-bit version of the platform.
The move paves the way for Microsoft to encourage as many hardware and software partners as possible to take its 64-bit version of Windows 7 seriously, by fully testing their gear with the meatier edition of the operating system.
"To be granted the Logo, products are tested to work with all versions of Windows 7 including 64-bit," noted Microsoft's senior Windows product director Mark Relph on the Windows 7 blog.
"This is an important change since 64 bit systems are becoming more mainstream."
Additionally Microsoft claimed that this time around it's made the process of a vendor getting their product certified easier and at less cost.
"We changed the testing process, reducing the amount of paperwork required and making it less expensive for our partners to achieve the logo," said Microsoft. However, it didn't reveal how the actual cost cuts measured up against previous programs.
Since the start of its Ready.Set.7 partner program, the firm has confirmed that 6,000 products have now received the logo that certifies compatibility with all versions of Windows 7.
The logo will be slapped on relevant packaging and retailer websites, said MS.
Microsoft began priming its partners in July this year in the hope of heading off the sort of trouble it faced at the shambolic launch of Windows Vista, when it gave OEMs early access to the unloved OS in November 2006.
It hit the consumer market in January 2007, but by then it was plain for the world to see that Vista lacked the hardware and software compatibility to suit customers and partners alike.
The firm also came unstuck with its Vista-Capable program, when some customers alleged that Microsoft artificially inflated demand for Vista in the run-up to Christmas 2006, by falsely advertising that computers would be capable of running the full version of the firm's operating system ahead of its launch.
Some customers felt they had been duped by the sticky labels slapped on Windows XP-based PCs which actually lacked the appropriate hardware to run Vista Premium's media centre, and the Aero interface.
This time around Microsoft has taken a much more cautious approach with certification, but we won't know if that will pay off until long after the last balloon has popped on 22 October. ®
Sponsored: Minds Mastering Machines - Call for papers now open