LG unveils 'full touchscreen' phone
Well, 'full' minus the bezel, earpiece, Home button etc.
LG has launched what it has claimed is the world's most compact 3in full touchscreen phone, the only problem is – it isn't.
LG claimed its GD510 handset has a 3in touchscreen that extends "almost to the edges... with a narrow, 4.8mm bezel giving the illusion of an uninterrupted sheet of glass".
Except, as the pic below shows, even a half-a-centimetre bezel doesn't exactly make for an edge-to-edge look - especially when you take into account the phone's casing, the space for the logo and earpiece, and the big area that houses the Home button.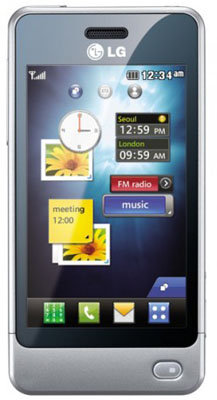 LG's GD510: slim 'n' sexy?
Touchscreen technicalities aside, the GD510 – aka Pop – has a handsome brushed aluminium casing that supposedly does away with the "extra bulk and unnecessary features" sometimes found in higher-end handsets.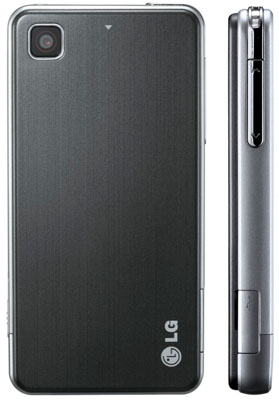 The phone's "fully fluent in multimedia", apparently
Able to handle several popular music and movie formats, Pop comes with 8GB of internal storage and a rear-mounted 3Mp camera.
The phone's top surface has just one button, the edges of which LG said glow green "for calling" – presumably that means when a call is incoming – or red "for ending, and more".
Full technical specifications haven't been disclosed. But since LG mentioned how the GD510 features an "easy-to-use browser" and allows for content to be shared online or sent wirelessly, we'd wager that the phone supports at least Edge connectivity, if not 3G and/or Wi-Fi.
A side-on view of the phone – shown above – also hints at the presence of some form of USB port.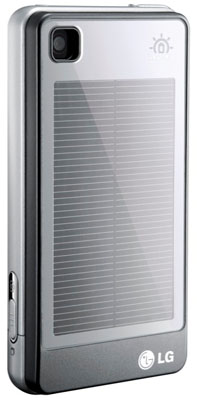 A clip-on solar charger is also available
LG will release the GD510 Pop handset into Europe during mid-October. A price hasn't been confirmed. ®
Sponsored: Minds Mastering Machines - Call for papers now open