Windows Home Server upgrade recedes into the distance
Microsoft wants users to beat a path to Beta code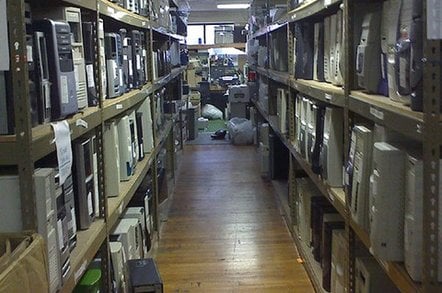 Fans of Microsoft Home Server will have to wait a while longer for the next update of the much neglected OS.
An update - Power Pack 3 - was expected to hit ahead of the release of Windows 7.
A blog posting "on behalf of [digital supremo] Dave Berkowitz" notes that Microsoft was "proud to show off the Beta code of Power Pack 3 at the recent CEDIA 2009 custom installer technology show, where we got lots of positive reception to the feature set."
It goes on to claim that "it's clear that the anticipation of using Windows Home Server with the upcoming Windows 7 client PC operating system is reaching feverish pitch!" It then admits that this might be a slight exaggeration.
But then users are sucker punched with the news that "our top priority is to ensure the absolute highest level of product quality, and to this end, we will continue with additional testing of the software."
Which of course means Power Pack 3 is now expected to appear before the end of the year - sometime after next month's Windows 7 launch.
Just to keep users at fever pitch through the autumn and into winter, the posting follows up with a number of reasons why Windows 7 users with Home Server users will want to download the Beta rather than wait for the finished product. Or, put another way, a bug list.
Despite Microsoft's efforts, the world does not seem to have turned on to Home Server - or at least, not in the way Microsoft would like it to. The product made an appearance this week in a new range of network storage products that HP is aiming at SMBs, however. ®
Sponsored: Minds Mastering Machines - Call for papers now open