Adaptec tears strips off Steel Partners
Abusive acquirer seeking to steal control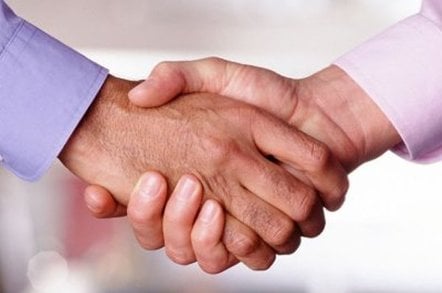 Adaptec's board is telling shareholders that investor Steel Partners is an abusive acquirer, that has reduced shareholder value and wants control of Adaptec for scary purposes.
Steel Parters is a hedge fund that invested in Adaptec in 2007, then started a fight for board influence, resulting in three seats on Adaptec's board and its chairmanship. After its chairman was removed earlier this month, it now wants shareholders to remove Adaptec's CEO, Sundi Sundaresh from the board. The board itself wants shareholders to reject the Steel Partner's proposal and agree the current strategy that Adaptec is pursuing.
In its latest letter to shareholders, the board, under new chairman Joseph Kennedy, says Adaptec's current strategy of focussing on improving its RAID controller products is working, and that Adaptec's financial situation has improved despite the recession. The message here is that shareholders can trust the board and management to lead the company properly.
Not so Steel Partners, with the board letter telling shareholders that a Japanese Judge has branded Steel Partners as an "abusive acquirer," indicating it's not to be trusted. The letter adds:
Steel Partners currently has three designees on the Adaptec Board, Jack Howard, John Quicke and John Mutch. A fourth director, Lawrence Ruisi, was recommended by Steel Partners to serve on our Board... If Steel Partners' proposals succeed, these four directors together will constitute a majority of the reduced seven-person Board, giving Steel Partners effective control through these individuals. Do not let Steel Partners take control of your Board!
They also point out that the Steel Partners directors are performing a bit of a U-turn as:
All of Steel Partners' representatives voted 'yes' on the financial plans they now criticize and 'yes' on our 2008 acquisition of Aristos Logic, which Steel now disingenuously cites as a reason for its actions.
Steel Partners has a "value-destroying agenda for Adaptec," they claim, and wants to sell Adaptec into a depressed market, probably because it needs the cash to bolster up its hedge fund, which has performed badly in the recession, and also because Steel Partners wants to use Adaptec cash for its own purposes:
We believe Steel Partners' plan is to turn Adaptec into a corporate shell to be used to enter into a wholly new line of business unrelated to Adaptec's current business... In discussions with the Company's management, principals at Steel Partners indicated that they see Adaptec as a ready source of cash - over $350 million - that would allow them to pursue other investment opportunities in a range of industries. Whatever Steel Partners' goal is, they should not conceal that from you.
Adaptec's board letter also publicises Steel Partners' own poor performance:
Steel has destroyed the wealth of its own investors as well. According to The Wall Street Journal, 'the fund's 2008 decline was double the average hedge-fund loss and worse than that of Standard & Poor's 500-stock index.' According to Reuters in May 2009, 'The Steel Partners II fund fell by more than 40 per cent last year and then dropped 18 per cent in the first quarter [of 2009].' Not surprisingly, these poor results have embroiled Steel Partners in litigation after investors in its fund sued when Steel Partners refused to give their money back... In order to fulfil the redemption requests from investors, Steel Partners II was forced this summer to reduce - by approximately half - its holdings in Adaptec. The price of Adaptec, not surprisingly, fell sharply... Today Steel is citing that price drop - with no hint of irony or embarrassment - as one of the reasons it wants more control of Adaptec.
In summary the board's letter says:
If Steel's proposals are successful, this would truly be an astounding summer for Steel Partners: it would have cut its ownership stake (to just over 10 per cent of Adaptec stock) and obtained significant control over the future of Adaptec - all without paying you any control premium.
Adaptec's board wants the Steel Partners' proposals to be viewed as rubbish ideas from an aggressive hedge fund investor with a lousy record that will destroy shareholder value. In other words, don't let Steel Partners get control of Adaptec for a steal. ®
Sponsored: Minds Mastering Machines - Call for papers now open