Small biz battered by late payments
Billions owed to struggling firms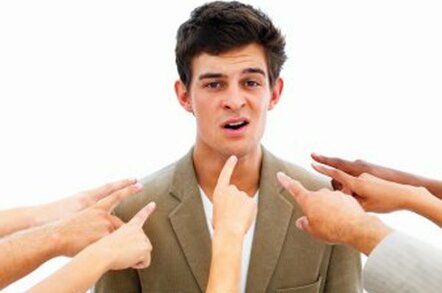 British small and medium businesses are still struggling with late payments despite government promises to sort the issue out.
Small and medium enterprises(SMEs) in the UK are owed a total of £30.4bn. That figure has jumped £11bn in the last two years.
The average figure owed to small firms has actually fallen, but the number of firms suffering from late payments is up from 684,000 in 2008 to 1.085m this year.
The average firm is owed £28,000 this year compared to £38,000 last year, figures from Bacs reveal.
As pressure on credit continues the problem is only likely to get worse - almost a third of firms say cashflow problems are used as the most common excuse. Six per cent of firms are still relying on the old chestnut - "the cheque's in the post", which given the intermittent state of our postal service could be true for ever.
Just over half - 52 per cent - of firms said they would have to pay their invoices later if they were left waiting for payments.
Michael Chambers, managing director of Bacs said: "While many businesses which owe money to others do undoubtedly have problems in paying bills quickly, there is a question mark over those who may be 'playing' the system and delaying payment for as long as they can."
Changes were made to encourage government departments to pay promptly in October last year. The Federation of Small Businesses has also waged a long war on the issue. In April it called for increased powers for Companies House which could name and shame repeat offenders.
Researchers for Bacs spoke to owners, MDs or FDs of 453 small and medium-sized firms. ®
Sponsored: Minds Mastering Machines - Call for papers now open