Sony uncloaks Motion Control
Controller spied, features hidden
Some of the first images of Sony's upcoming PlayStation 3 Motion Control peripheral have been captured.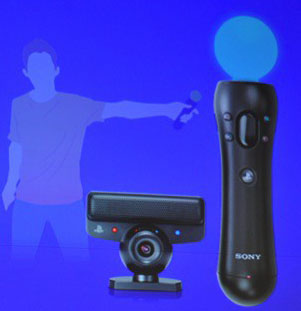 Sony's Motion Control will hit Blighty next year
Credit: Joystiq
Although Sony confirmed the device – set to rival Microsoft's Project Natal for the Xbox 360 – back in June, decent images of the controller itself have been notoriously hard to come by.
The latest images, captured during a Sony press conference at the ongoing Tokyo Games Show, reveal a sculpted black controller with light-up ball on the end.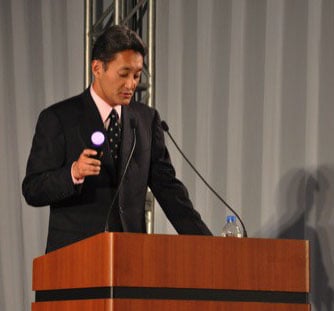 Sony's Kaz Hirai lights up Motion Control
The ball, it has already been confirmed, changes colour during gameplay.
As for Motion Control's features, Sony Computer Entertainment's boss - Kaz Hirai – hinted during the presentation that the controller will support image recognition, depth detection, and gyros, according to a report by gaming website Joystiq.
Hirai also reportedly claimed that Motion Control will meet the "stringent" requirements of hardcore gamers.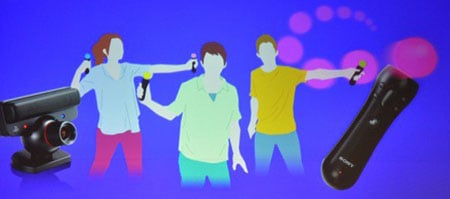 Motion Control will meet the "stringent" requirements of hardcore gamers, apparently
Sony's PS3 Motion Control peripheral will be released into Japan in March next year and then arrive into Europe during Spring 2010. A UK price hasn't been released. ®
Sponsored: Minds Mastering Machines - Call for papers now open