Gartner calls bottom for PC sales
Bottom!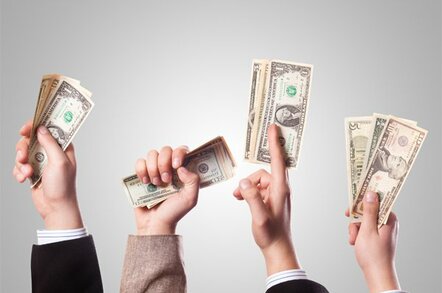 Analysts Gartner Group is calling the bottom of the slump for PC sales.
Researchers believe the industry will ship 285 million units in 2009, down just 2 percent from 2008 when 291 million boxes were sold.
Gartner, along with IDC, revised predictions upwards in July, when it said the likely decline for the year was likely to be nearer five per cent than the ten per cent it originally feared.
George Shiffler, research director at Gartner, said: "PC demand appears to be running much stronger than we expected back in June, especially in the US and China." He said desktop sales were declining more slowly than expected and mobile PCs (laptops and netbooks) "have regained substantial momentum". But Gartner does not expect a return to growth this year - that would require at least four per cent growth in sales in the second half to counter the 4.4 per cent drop in the first half.
Windows 7 will not have any substantial impact on PC sales. Shiffler said: "At best, Windows 7 may generate a modest bump in home demand and possibly some added demand among small businesses. However, we aren't expecting most larger businesses, governments and educational institutions to express strong demand for the new operating system until late 2010."
Shiffler said the bigger worry was that vendors would over-estimate demand for the new operating system and end up carrying excess inventory.
Netbooks continue to show strong growth but are under increasing pressure from lower-end laptops and also pushed down PC prices generally. It now expects 25 million mini-notebooks to ship in 2009, compared to an earlier estimate of 21 million.
By 2010 Gartner expects growth of 12.6 per cent, pushed by mobile PCs and helped by desktop PC sales going positive as businesses start replacing machines again. But it expects prices to continue falling leading to almost unchanged revenues. ®
Sponsored: Minds Mastering Machines - Call for papers now open