Dell Perot deal sparks insider dealing charges
Seeks asset freeze, illicit profits, fine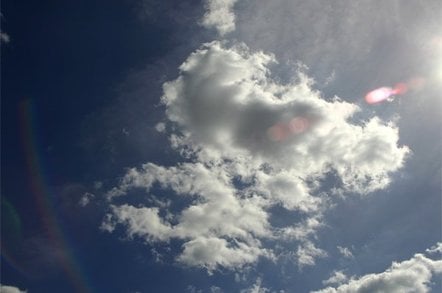 A Texas man has been charged with insider trading by the US Securities and Exchange Commission for trousering $8.64m of illegal profit, following Dell's proposed acquisition of services firm Perot Systems.
A complaint was filed with the federal court in Dallas yesterday that alleged Reza Saleh, 53, of Richardson, Texas, bought 9,332 call option contracts on Perot Systems via two TD Ameritrade brokerage accounts, between 4 September and 18 September.
It's claimed that Saleh learned of the potential merger between Dell and Perot through his employment. The filing states that the Texan works at Parkcentral Capital Management LP and privately-held Perot Investments Inc, which has close links with Perot Systems.
After Dell announced the $3.9bn proposed takeover of Perot Systems on 21 September, the SEC said Saleh sold his call option contracts.
"What's significant here, clearly, is the amount of money," SEC's Fort Worth, Texas-based regional director Rose Romero told Reuters. "It's incredible. It's a lot of money for a single individual to realise."
The SEC's filing (case no. 09-1778) said that Saleh carried out duties for Perot Systems and has friends who had access to details about all three of the Plano, Texas-based companies.
The Commission is calling on the court to freeze Saleh's assets, cough up any illegally-gained profits and pay a civil fine.
It added that TD Ameritrade halted Saleh's accounts following requests from SEC officials on the day Dell went public about its proposed merger with Perot Systems.
The Texas-based services company was founded by Ross Perot, who was a US presidential candidate in 1992 and 1996. He also founded services giant EDS, which last year was bought by Dell's arch rival, Hewlett-Packard. ®
Sponsored: Minds Mastering Machines - Call for papers now open