Windows Embedded CE gives star turn to, um, Silverlight 2.0
Every dog has his day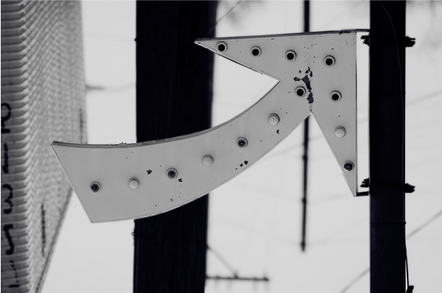 Microsoft may still be struggling to bed down its Adobe Flash rival - Silverlight - with many of its products, but it's making a big play of the app in the firm's latest Windows Embedded CE operating system release.
Windows Embedded CE 6.0 R3 and builds of Windows 7 and Windows 2008 R2 for embedded apps were announced by MS today.
It said Windows Embedded Enterprise and Windows Embedded Server have now hit manufacturing, while Windows Embedded CE 6.0 R3 will be pushed out to vendors at the start of October.
The new release of Redmond's platform for small devices brings improved Windows 7 and cloud-based services hook-ups, said MS.
Moreover, Microsoft has made its Silverlight app framework the star of the Embedded show by integrating it into the platform to allow developers to more easily code apps. Access to the company's Visual Studio and Expression Blend technologies are also included in the release.
Microsoft has recently been guilty of cold shouldering its own multimedia player, in recognition of the stranglehold Adobe has on that market with its ubiquitous Flash player.
"OEMs are now able to separate the design of the user experience on the device and the development of core functionality, which provides efficiency in the go-to-market process by helping to reduce application development time, allowing for simplified UI customisation, and empowering designers and developers to focus on their core competencies," said Microsoft.
Silverlight for Windows Embedded CE has been dubbed Embedded Compact, and MS is emphasising the porting capabilities, rather than the apps HD video support in a move to woo developers to use the product. Unlike the desktop PC version, Embedded Compact can run outside of a web browser.
Additionally the latest Windows Embedded CE release support the multi-touch and gesture features that have been loaded into the Windows 7 OS.
It's available for devices based on x86, ARM or MIPS processors and supports Silverlight 2.0, which has been on the market for a year now but hasn't really made the impact Microsoft had hoped for at launch.
Whether the Embedded releases will help change that tepid reception remains to be seen. It's also unclear why the Embedded Windows team didn't make hay with Silverlight 3.0, which MS rather urgently pushed out in July this year.
Microsoft has the full skinny here. ®
Sponsored: Minds Mastering Machines - Call for papers now open