LG GD910 Watch Phone
Worth the wrist?
Up to nine speed dial contacts are available with only the first six visible, as you have to scroll down with a finger to get to the final three. Alternatively, you can fingerscroll through your full contacts list. This works if you've got about 20 contacts, but for more than that it takes too long, and searching is the way to go.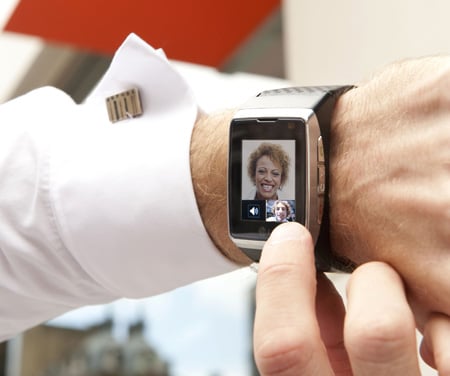 Oops! Wrong number
Other than the calling and messaging stuff, features are really very limited. With 7.2Mbps HSDPA some will be disappointed to find there's no Web browsing. However, HSDPA is used to facilitate video calls. And if you think about it, in such a small screen with no flicking into wide format, including Web browsing would be a mistake. Cool for five minutes, possibly, but thereafter, something of a horror.
Music playback through the internal speaker is pretty good by phone standards and loud enough to annoy the person sitting next to you on the bus or the poor sap half way down a train carriage. You can create playlists on the device too. A Bluetooth headset is necessary for private listening, as there is no headset interface on the GD910 itself.
The camera is only worth using for video calls. You can take photos, but we wouldn't recommend it. With images at 640x480 even the best camera isn't going to produce images good for much more than viewing on-screen. And this isn't the best camera by a very long shot.

Bluetooth headset supplied, as there's no physical audio interface
With the camera being front mounted and the screen used for framing shots, there is a lot of guesswork when you point the camera at any subject other than yourself. Many, many of our test shots had a bit of our head in one corner, or were poorly framed because we couldn't bend round to see what we were trying to photograph. Trial and error might be a good way to describe things.
Sponsored: Minds Mastering Machines - Call for papers now open