Samsung GT-B2100 Solid Extreme rugged phone
More muscle than multimedia mobile
The Samsung Solid Extreme's music player puts in an acceptable performance, but you'll need to load up a Micro SD card first, as the Solid Extreme has only a measly 10MB of internal storage. Unfortunately, there's no USB data cable supplied in-box for transferring music from a PC. With a cable, it's possible to copy tunes using optional Samsung PC Studio software or sync tracks with Windows Media Player 11 on a PC.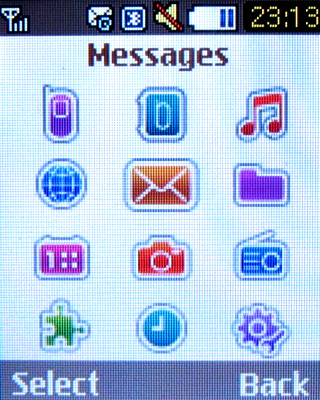 The user interface, while basic, is quite responsive
Out of the box, you can copy tunes over via Bluetooth or slip in a preloaded Micro SD card. It organises tracks in standard mobile fashion with support for MP3, AAC variants and WMA. The software works more efficiently with memory cards than some previous Samsung mobiles of this class we've looked at. We'd have still expected a data cable in-box though.
Music playback is hampered by the average earphones supplied, as there's no standard 3.5mm headphone socket on the phone or adapter. Nonetheless, it delivers a pretty good performance within these limitations – although a little harsh at higher volumes and lacking some finesse, it does have decent level of bass and acceptable depth to the sound.
An extra-loud speaker has been built in, if you want to share your tunes around the campfire, which does a fairly decent job, albeit rather gutless. In addition there's an easy to set up FM radio that can also be fed through the speaker.
Equipped with an entry-level 1.3-megapixel camera, the Solid Extreme's shooting performance is poor. It snaps and processes images quickly enough, but images are soft and lacking in detail. Even though the colours are bright, there is some hazy colour bleed apparent. Having no flash, shots in dark environments are murky and poor quality. It can shoot video at a basic 176x144 at 15 f/s – playback looks rough though.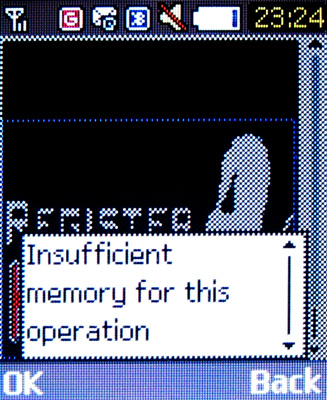 As well as the lack of 3G, browsing inevitably reveals its limitations
Running on GPRS or EDGE, the Openwave Wap 2.0 browser provides a lower-grade online experience too. It handles Wap sites OK, but doesn't manage full web pages. The small, low res display isn't ideal for browsing anyway.
Sponsored: Minds Mastering Machines - Call for papers now open