NEC upgrades HYDRAstor NAS archive
WORM, better dedupe and in-flight encryption head list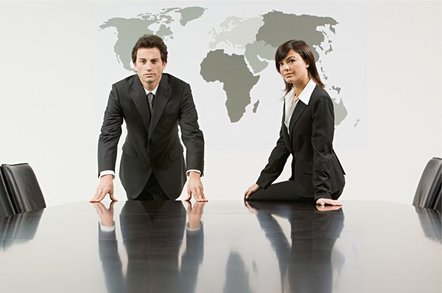 NEC in America has upgraded HYDRAstor, its grid-based NAS archive product, by adding more performance, improving software features, extending deduplication, and adding three entry-level models.
NEC in the USA refers to itself as NEC Corporation of America: NECAM for short. Its HYDRAstor is a grid-based way of backing up and archiving files, composed of accelerator nodes and storage nodes.
Place it in your mental file archive hardware map in the same place as Copan, Nexsan's Assureon and Permabit.
The accelerator nodes present a network-attached filesystem (NAS) interface to servers and dedupe incoming data at a block level. It's then sent on to storage nodes which de-dupe it again, using a cross-node table, and store it across nodes with various protection levels. HYDRAstore can have nodes added and grow to a maximum supported configuration of 55 accelerator nodes and 110 storage nodes.
A storage node has 12 1TB SATA drives and so a maximum configuration can have 1.32PB of raw capacity. NECAM says each storage node's effective capacity is 13.3333 times its raw capacity, because of deduplication. Total grid capacity is therefore near enough 17.6PB.
It's pretty theoretical since newer nodes can work with old nodes - the product started with 500GB drives, and it's bound to adopt 2TB ones soon enough - so you might just as well think of it as supporting double digit petabytes of files.
The new software adds a write-once, read many (WORM) capability, branded HYDRAlock. It is odd that this wasn't there before. Users have to license this separately from the rest of the software. They get the other SW improvements free of charge.
These include encryption of data replicated between grids, quota management for file systems, varying degrees of protection granularity so that protection level storage overhead can be better matched to capacity, plus capacity on demand. This means you free up more physical disk capacity by buying an SW key.
The deduplication is already tuned to work with CommVault's Simpana and Symantec's NetBackup. This "app-awareness", as NECAM calls it, has been extended to IBM's Tivoli Storage Manager and EMC's NetWorker.
The company says accelerator node performance has also been increased. It claims a 67 per cent improvement, through software enhancements including the fact that the 300MB/sec throughput has been raised to 500MB/sec. Existing users will be pleased to get that through the free SW upgrade.
There are three new low-end models, configured with 12TB, 24TB and 36TB of raw capacity respectively. No prices were released, but the stuff is available now.
Any UK people interested in getting HYDRAstor in the UK and searching for its availability here on the NECAM website will be disappointed, though; HYDRAstor is not available on this side of the pond. ®
Sponsored: Minds Mastering Machines - Call for papers now open