Renault unveils e-car foursome
Something for everyone, apparently
Leccy Tech Renault has announced four e-cars at the ongoing Frankfurt Motor Show.

Renault's Fluence (far left), Twizy (left), Kangoo (right) and Zoe
The line-up includes the Twizy Z.E. city runabout and the slightly more practical Zoe Z.E. small hatchback, both of which Renault described as "close to production concepts".
Despite the "concept" coding, both cars will make it onto roads - according to Renault. But the launched versions may look and handle slightly differently.
Twizy is powered by a 15kW/70Nm (20bhp/52lb-ft) electric motor, has a top speed of 45mph and driving range of just over 60 miles.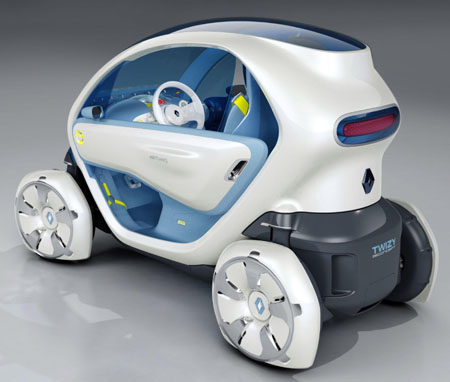 Twizy has a range of just over 60 miles
The car's intended for scooting around congested inner-cities in search of skinny lattes, according to Renault.
Sponsored: Minds Mastering Machines - Call for papers now open