Dell pays $4m to settle NY 'deceptive practices' claim
PC co forced New Yorkers to check cables, use screwdrivers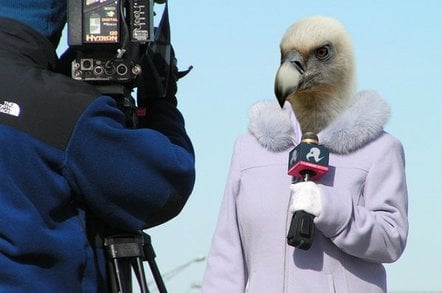 Dell will cough up $4m to the New York Attorney General's Office to resolve charges of "fraudulent and deceptive business practices" related to its finance and service promotions.
The deal follows the New York Supreme Court's backing of the NY Attorney General's claims that "Dell had engaged in fraud, false advertising, deceptive business practices, and abusive debt collection practices."
NY attorney general Andrew Cuomo took umbrage at the PC company after allegations that it let down customers buying its warranty and service plans. It was claimed that Dell failed to provide "timely onsite repair" and pressured customers to fix their machines themselves. This included encouraging them to "remove the external cover of their computer and remove, reinstall, and manipulate hardware components".
Customers were also discouraged from using Dell's technical support by subjecting customers to "long wait times, repeated transfers, and frequent disconnections."
The court also backed Cuomo's claim that Dell ran a "bait and switch" scheme, which "lured consumers to purchase its products with advertisements that offered attractive 'no interest' and/or 'no payment' financing promotions."
In reality, the AG charged that the PC manufacturer "instead offered consumers financing at high interest rates, which often exceeded 20 percent," including those with good credit scores.
"Dell and DFS (Dell Financial Service) frequently failed to clearly inform these consumers that they had not qualified for the promotional terms, leaving many to unwittingly finance their purchase at high interest rates," the AG said.
Dell's after sales service also came in for fire, with claims of incorrect billing followed by "illegal billing and collection activity."
Needless to say, Dell has been ordered to overhaul its advertising and procedures.
The Attorney General's Office has posted claim forms on its website for customers who believe they have been dinged by Dell.
While the AG's Office described this as a "remarkable agreement", Dell has apparently admitted no wrong-doing, and will probably view $4m as a trifling sum to head off a protracted court case.
Nevertheless, it would have been interesting to see exactly where the Supreme Court came down on the issue of whether PC buyers should be expected to check cable connections and reseat memory cards themselves. ®
Sponsored: Minds Mastering Machines - Call for papers now open