Citrix gooses XenApp with virtualization
A third way for PC apps to stream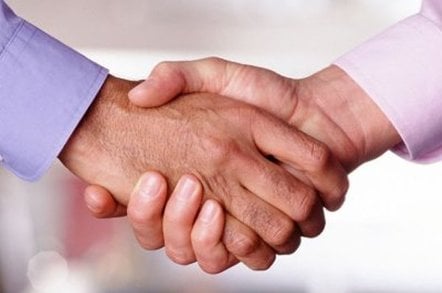 As if keeping track of the many similarly named products coming from Citrix Systems in the wake of its acquisition of virtualization upstart XenSource was not difficult enough, now Citrix is mixing and matching formerly separate technologies to give customers new ways to get centrally controlled applications out to corporate desktops.
With XenApp 5 Feature Pack 2, which debuts today, the product formerly known as Presentation Server (and embodying the terminal services method of giving PC users access to server variants of PC applications hosted on servers) gets a third way to stream applications down to end users.
The first is the original terminal services approach, which makes use of the Remote Data Protocol (RDP) that Citrix licenses to Microsoft as part of its own Terminal Services middleware. This approach, says Alicia Rey, director of product marketing, offers the best economic argument, basically cut the cost of supporting applications per user in half compared to plunking apps down on individual PCs and managing them.
XenApp can also stream an application stack from servers back in the data center down to PCs and let the applications run locally on PCs or laptops that have a live link back to those servers. Because the execution of code takes place on the PCs, not on the servers, there is a lot less overhead on the servers and you get the kind of application performance you'd expect from a local PC.
(Lest we get confused, XenApp is not XenClient, the type 1, bare-metal hypervisor formerly known as Project Independence that Citrix has been cooking up with chip maker Intel since January. And XenApp is also not XenDesktop, which is the so-called virtual desktop infrastructure product from Citrix that allows Xen or VMware hypervisors to host whole desktop operating systems, not just applications, on servers that are accessed over the network from PCs and run remotely on the servers.)
To make terminal services or app streaming work, PC applications sometimes have to be tweaked, which is a hassle IT shops sometimes don't want to cope with. Moreover, some applications require local access to USB ports, keyboards, or biometric devices that eat too much server resources and really need to run out there on the clients. Hence the third way to support PC applications that is coming out with Feature Pack 2, which is called VM hosted apps.
With this approach, Citrix is taking some of the code from its XenDesktop VDI solution and its XenServer hypervisor and wrapping them into XenApp 5 so an individual PC application and its Windows XP, Windows Vista, or Windows 7 operating system. You don't have to tweak any of the application code to make it run in the VM hosted app. This approach has some limits, however. It only allows one application per VM, and only allows it to be accessed by one user with settings specific to that user.
The idea is to provide a means of allowing companies to give selected users access to legacy applications, perhaps longer than they might have if they upgrade to newer operating systems. (Think of the jump to Windows 7 and the number of Windows XP applications that won't work in the baby virtual machine Microsoft is offering for PCs that have virtualization hardware. If you have an old PC, VM hosted apps will let you move those apps off your PC and onto the server and yet still move to Windows 7 if you want or need to.)
Feature Pack 2 for XenApp 5 also includes tools to monitor server usage and loading in real-time, and allows system administrators to create policies to manage the powering up and down of servers in a XenApp network as workloads change. Machines can be powered up and down running XenApp even if they not running XenApp inside of virtual machines, but on bare metal. The update also includes better capacity management tools, which helps administrators do predictive capacity planning and to help them sort out where to plunk XenApp workloads (terminal services, streamed apps, or VM hosted apps) on a network of physical and virtual servers.
And finally, Citrix has goosed the so-called HDX high-definition features of XenApp, and now through a feature called MediaStream for Flash, applications hosted inside one of the many application containers in XenApp can nonetheless make use of local PC processing capacity to render Flash graphics and applications, taking this load off the servers back in the data center. HDX also now supports plug-and-play USB devices locally out on the PCs, so if a PC application needs to access a local USB port, it can do so over the network.
The new HDX feature set also includes a new feature called IntelliCache for MAPI, which cuts down on the "protocol chatter" between Microsoft Exchange Server messaging servers and Outlook PC clients. This feature makes use of the VPX branch repeater appliance (formerly known as WANScaler) that runs in a Xen virtual machine or that comes as a freestanding piece of hardware. According to Rey, this caching can cut down on Outlook/Exchange bandwidth by a factor of six and can improve email response time by as much as a factor of 50.
XenApp 5 Feature Pack 2 will be available for download on September 29. If you have XenApp and a maintenance contract, you'll get it for free.
In a separate announcement, Citrix has rolled out two new NetScaler MPX hardware appliances, which it is positioning as midrange Web caching and acceleration devices. Both MPX appliances include layer 4-7 load balancing, application caching, server offload, and application firewalling. The MPX 10500 is rated at 5 Gb/sec of HTTP bandwidth, while the MPX 12500 is rated at 8 Gb/sec.
Pricing for the MPX 10500 appliance starts at $42,000, and you can upgrade to the MPX 12500 if you run out of gas on the MPX 10500. The NetScaler line includes two more machines, the MPX 15000, rated at 15 Gb/sec of Web traffic, and the MPX 17000, rated at 18 Gb/sec. ®
Sponsored: Minds Mastering Machines - Call for papers now open