Apple iPod Nano 5G
YouTuber's delight
To be fair, the image quality in our tests was perfectly adequate for using on YouTube. The levels of sharpness and detail were good considering the relatively low resolution, and the tiny microphone proved to be surprisingly effective. And, to keep the young 'uns happy, there's a series of special effects, such as a sepia filter, a thermal imaging look, motion blur and even a Terminator PoV look, that you can add to your clips as you shoot them.
Sample Video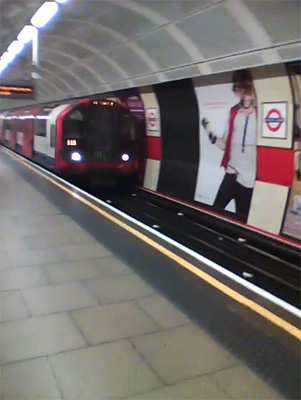 Click for a full-resolution QuickTime movie clip
Windows support is a bit lazy, though. Video clips can be imported into iPhoto on a Mac – rather than iTunes – but there's no version of iPhoto for Windows, so Windows users will have to manually drag-and-drop the files onto their hard disk and then use a third-party video app such as Premiere Elements to organise and edit their clips.
And with no on-board Wi-Fi - unlike the iPod Touch, rumoured to be getting a camera too, though it missed out this time round - you can't upload footage direct to YouTube.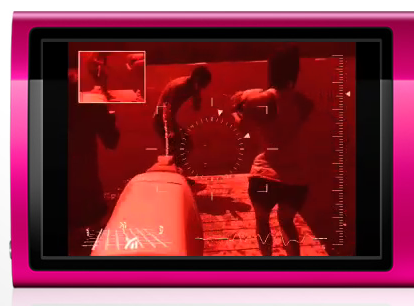 Yes! It's Arnie-cam!
The Nano's 240ppi screen has grown by 0.2in to 2.2in, with a similar increase in resolution from 320 x 240 to 376 x 240. The display sits in the same curvy, oval-section case design as before.
There's an FM radio built into this model too. It's something of a 'me too' as most of the Nano's rivals already have a radio. But then they've done so for years and it hasn't bothered Apple thus far. Why the change of mind? Apple isn't saying, but it's nonetheless one more tick Apple can add to the Nano's feature list.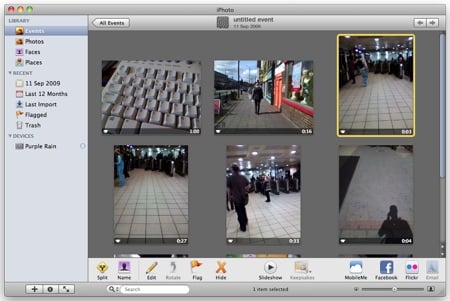 Getting and organising clips is easy on a Mac, less so on Windows and Linux
There is one nice touch, though: an option that allows you to pause and rewind up to 15 minutes of a live radio broadcast so that you can skip back and catch anything you might have missed. We found the indoor reception to be pretty ropey, though, so the radio is really a toy for the great outdoors.
Sponsored: Minds Mastering Machines - Call for papers now open