Former Isilon CFO charged over secret customer deals
Inflated sales skulduggery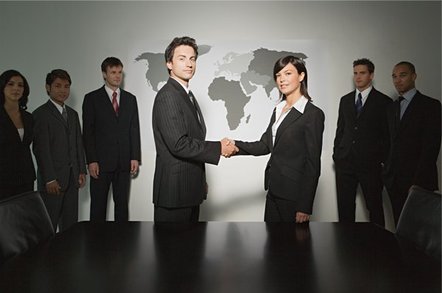 Isilon's former chief financial officer, Stuart Fuhlendorf, is being charged by the US SEC with cutting secret customer deals and reporting false and inflated sales results.
According to a report the SEC has settled its dispute with Isilon over a resulting restatement of accounts for 2006 and 2007 which revealed $4.8m in improper revenue. Isilon has agreed to be bound by certain provisions and no cash penalty has been imposed.
The SEC charges that Fuhlendorf had secret arrangements with customers to allow sales reports showing higher values than actual received revenues. He "concealed the true deal terms from Isilon's controller, audit committee, and outside auditor".
The regulator wants a fine, return of wrongly-obtained earnings and a ban on Fuhlendorf holding a CFO position again. Fuhlendorf's attorney denied the charges on behalf of his client.
At the time of the allegedly misleading reporting Isilon's CEO was Steve Goldman. He and Fuhlendorf left the company in October 2007, with Sujal Patel returning to the CEO role to recover the company's reputation and position, which he has accomplished.
Goldman is not accused in the SEC indictment, which implies that he was deceived by his own CFO. The SEC acknowledged Isilon's co-operation and Isilon said it was "pleased to conclude this matter". ®
Sponsored: Minds Mastering Machines - Call for papers now open