Zune HD unzipped
IFixit disassembles Microsoft's finest
If you're disappointed that the Zune HD is just a North American gadget "for the time being", yet still want to know what makes it tick, then read on. Because US repair-and-parts shop iFixit has taken its screwdrivers to Microsoft's latest media player model.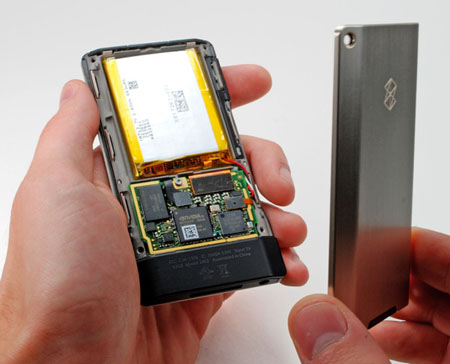 A peek inside the Zune HD
Source: iFixit
Upon immediate inspection, iFixit noticed that the 74g device is "lighter than it looks" and, according to iFixit, roughly 35 per cent lighter than Apple's iPod Touch.
By leaving the Zune HD's screws exposed, Microsoft makes taking the Zune HD to bits a simpler task than Apple does on the iPod Touch. However, iFixit hinted that Microsoft probably used tri-wing screws to put you off doing so.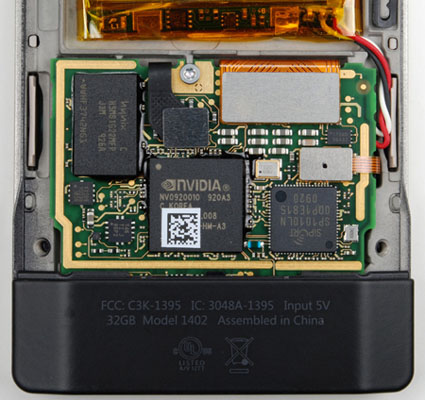 Nvidia processor and Hynix Flash memory spied inside
iFixit found the words "For our Princess" etched inside the media player's back cover. Microsoft hasn't confirmed what this means, but one teardown fan has claimed that it's a reference to a Zune project team member who passed away during the model's development.
The above image reveals the Zune HD's Nvidia Tegra processer, iFixit said, while the unit's 32GB Flash memory – manufactured by Hynix – can be seen to the upper left of the picture.
Sponsored: Minds Mastering Machines - Call for papers now open