LIVE NOW: The Register Agile Data Center Summit
Analysts, experts, you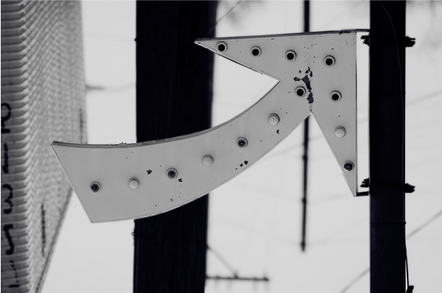 Experts from Dell, Intel, VMware and Freeform Dynamics answer you questions and debate the strategies and solutions to help IT departments deliver market leading services from 12.30pm EST, 5.30pm BST today at the The Register Agile Data Center Summit. Tune into the action here.
The Register Agile Data Summit aims to give attendees some ideas on initiatives that can be implemented into the business today. Our squad of industry experts and analysts abring you advice and answers on optimizing existing assets, improvements to under-performing applications and networks and the development of strategies that will either make money or save money.
Today's summit lasts three hours and those attending are of course free to come and go throughout the debate as they please. You can fire your questions at the panel throughout, and all readers are invited to join the discussion in the roundtable.
It's a jam packed schedule. See who is speaking and when:
Event introduction and opening remarks Time: 9:30am PT / 12:30pm ET / 5:30pm BST Presenter: Tim Phillips – The Register
Analyst Keynote Time: 9:35am PT / 12:35pm ET / 5:35pm BST Presenter: Jon Collins – Freeform Dynamics
Rationale and value enablers Time: 10:00am PT / 1:00pm ET / 6:00pm BST Presenter: Matt Brooks - Senior Enterprise Architect, Dell
Enabling technology/techniques in more detail Time: 10:30am PT / 1:30pm ET / 6:30pm BST Presenter: Bill Henderson, VMware
The Evolutionary approach to the Agile Data center Time: 11:00am PT / 2:00pm ET / 7:00pm BST Presenter: Jake Smith, Intel
Agile Data Center Roundtable Time: 11:30am PT / 2:30pm ET / 7:30pm BST Presenter: All Panel Members
It's shaping up to be a great event. Watch it live now.
Sponsored: Minds Mastering Machines - Call for papers now open